1. Australians warned of possible terror attacks in India
The Australian government has urged citizens to "exercise a high degree of caution" in India because of the risk of terror attacks. Australia's Department of Foreign Affairs and Trade said the warning applied to all parts of India.

It also said that militants may be planning attacks against upmarket hotels in Mumbai in particular. It comes a day after the government issued similar advice for Australians travelling to Indonesia. The warnings were issued on the government's Smart Traveller website on Tuesday.
2. What would life be like in a country where we lived as if the government had declared a war-measures act without declaring it? Read this Twitter feed to know.
3. Sisi first Egyptian President to attend Coptic Christmas mass
(Egypt would appear to have a real statesman now)
Egypt's President Abdel-Fattah El-Sisi has attended the Coptic Christmas mass to mark the first attendance ever made by an Egyptian president to the religious occasion.

El-Sisi arrived at Saint Mark's Coptic Orthodox Cathedral in Cairo's Abbasiya district during the mass and gave a brief speech before leaving instantly.

He said that both of Egypt's Muslims and Christians are celebrating this occasion, asserting that they are "one entity" in the world's eyes. […] Video footage broadcast by State TV – covering the full mass – showed crowds cheering as El-Sisi entered the Cathedral with churchmen and saluted Pope Tawadros II.
4. Richard Fadden named national security adviser to Stephen Harper
(This is excellent news)
Fadden raised controversy in 2010 after telling CBC News that some provincial politicians had "developed quite an attachment to foreign countries."

"There are several municipal politicians in British Columbia and in at least two provinces there are ministers of the Crown who we think are under at least the general influence of a foreign government," Fadden said in the exclusive interview. He had previously named China as an aggressive recruiter in Canada.
5. Very interesting article at the J Post on a 'controversial' statement by a Swedish SD politician on Jewish identity.
6. 30 killed, 50 injured in car bomb blast at Yemen police academy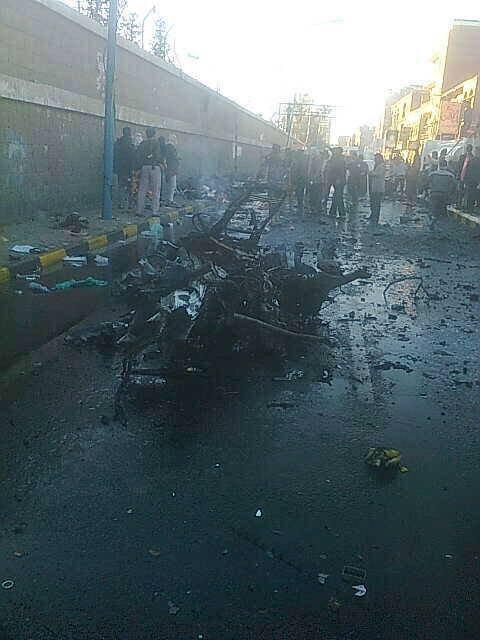 About 30 people were killed and more than 50 injured in an explosion outside a police college in Yemen's capital Sanaa, police say.
It was a car bomb that exploded near the college, presumably targeting a group of students standing by the building.
The blast was heard across the city and it resulted in a fire, witnesses told Reuters.