1. Boy, 9, found hanged 'was bullied for being white'
A boy of nine who was found hanged is believed to have killed himself after he was 'bullied for being white' by an Asian gang at school.

Aaron Dugmore – thought to be one of the youngest children in the UK to commit suicide – was discovered in his bedroom after being tormented for months, his parents said.
2. Czech Muslims call for ban on book by apostate
Former Muslim has allegedly stolen documents from Brno mosque

Prague, Feb. 24 (?TK) — Muslims in the Czech Republic are trying to have the book Islam and Islamism by Lukáš Lho?an, a former Muslim, now an apostate from Islam, banned, weekly Týden writes today.

Islam and Islamism, released in 2011, describes Czech Muslims' extremism, but representatives of the mosques in Prague and Brno say the book promotes hatred, Týden writes.
3. Terry Jones plans another koran burning for 9-11-2014
4. Spanish authorities demand that Spanish border guards not use reasonable means to stop invaders from breaking in to Spain
5. Vulnerable children 'sold as prostitutes and plied with drugs and alcohol' by 22-year-old woman who 'pretended they were her sisters'
She is jointly charged with Kareem Ahmed, 30, from Manor, Sheffield, of trafficking a ninth victim within the UK for sexual exploitation.
(I wonder why her hair is covered in all the pictures of Ms. Spencer? Probably nothing)
6. 100% rise in Palestinian "family honor" killings
7. Children are being trafficked between towns in the UK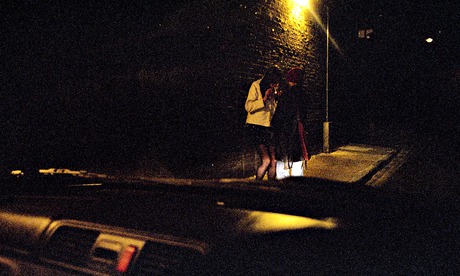 'Internal movement' is used to control the sexual exploitation and trafficking of children and young people. Photograph: Jack Carey/Alamy
The number of UK-born children identified as being trafficked for sexual exploitation more than doubled last year, according to figures released earlier this month by the National Crime Agency (NCA). The 155% rise is in the number of children and adults referred to the National Referral Mechanism (NRM) – a process set up by the government to identify and support victims of trafficking in the UK. It is used by voluntary and statutory agencies to refer individuals they suspect have been trafficked.
8. Remember when Democrats sounded like this and inspired these kinds of things?
Thank you UK Pete, Fjordman, LenaN, and all who sent in material. More to come. Sorry about that.