1. Nelson M seems to be mourned by the communist party where he was well dialed in.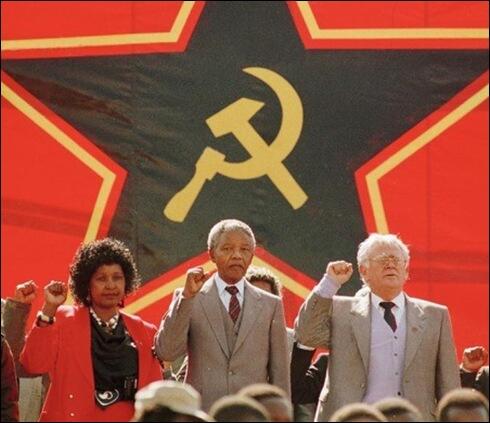 2. Lee Rigby killers make outrageous claims about the "humane" slaughter they did of him and more.
3. Something quite odd about this video. It seems to be muslim women protesting their status by burning their hijabs. Much like brainwashed commie Western women did with braziers in the 60s in the US except these women genuinely are oppressed. However here they caught fire and way to fast and aggressively. Something is wrong with this. Also if you read the comments you get a good sample of islamic-barbarism as many men seem to think they deserved to be burned to death because they didn't want to wear the muslim-brotherhood flag of servitude. Now what was that bra thing about exactly?
4. A short and interesting article about China and the USA. 
(I have read a fair amount of the source material quoted in this article and its quite good. But the article makes a critical point)
5. A few interesting things about Nelson Mandela 
6. Mosque muslim murderer more mad than muslim.
(Once again they will try and mitigate islamic acts of violence and murder by claiming that the person had mental health issues. It needs to be repeated constantly that Buddhists, Christians, Jews and every other group likely has the same percentage of schizophrenics and drug abusers yet the root ethic and culture of those groups tend to make the likelihood of the disease motivating violence much much lower. It seems that quite a few mentally ill muslims attack others in Western nations far more than their percentage of the population would warrant)
7. Argentina: Horror: Violent mob of topless pro-abort feminists attacks praying men defending cathedral (VIDEO)
(Can't wait till they try that at a mosque)
Thank you OX aO, M, Fjordman, Richard, TL, KitmanTV and all who sent in material. We at Vlad Tepes are much obliged.