Your first daily dose of islamic and totalitarian horror for Wed. 20 Nov.
1. Lampedusa tragedy survivors flee Italy a DAY after being given free accommodation in Rome. Thought to be heading for countries with generous benefits (now where could that be…?)
2. Birmingham needle attacks: man may have struck 11 times, police say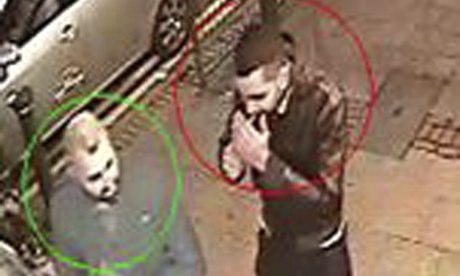 CCTV image of a man (circled in green) who could hold vital information to help trace the man thought to be responsible for attacks (circled in red). Photograph: BPM Media/West Midlands Police
Detectives hunting a man thought to be responsible for attacking women in Birmingham city centre with a needle may have struck at least 11 times, it has emerged.

West Midlands police revealed last week that they were investigating attacks on five women but said that since then six more potential victims have come forward.
3. Briton killed fighting in Syria civil war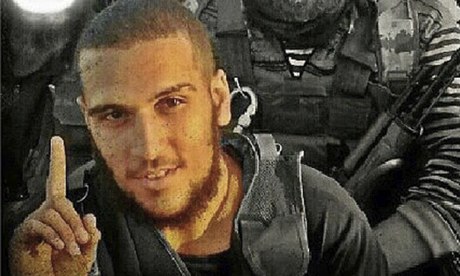 Mohammed el-Araj, from west London, is thought to have died fighting against Assad forces in Syria. Photograph: International Centre for the Study of Radicalisation (ICSR)
4. Arakanese young girl aged( 6) was raped and brutally murdered by Bengali muslims at Kra Nyo Pyin village
(Sounds a little like a Casus Belli to me)
 15-11-2013 A high-level delegation from the Organization of Islamic Cooperation (OIC) was greeted by an estimated 3,000 protestors Friday, when the group that includes foreign ministers from Islamic countries arrived in western Burma's troubled Arakan State.

18-11-2013 An Arakanese young girl aged( 6) was rapped and brutally murdered by Bengali muslims at Kra Nyo Pyin village of Kyauk Taw township in Arakan State,Western Burma..
5. Terry Jones Pleads Not Guilty in Quran Burning Case
6. Egyptian troops die in Sinai bomb attack
Thank you EDL Buck, UK Pete, M, Fjordman and all who sent in material. I am very sad to report that it is getting easier and easier to find material to prove the point of this site. Wouldn't it be great if I had to look hard to make the point. But thank you to all who send in links that they find which people need to see in this context.