Islam keeping it real.
The Sunnis and Shiites really do hate each other, perhaps it's worse than their hatred of the infidel, and it's all due to the disagreement surrounding the true successor of the desert warlord Mohamed.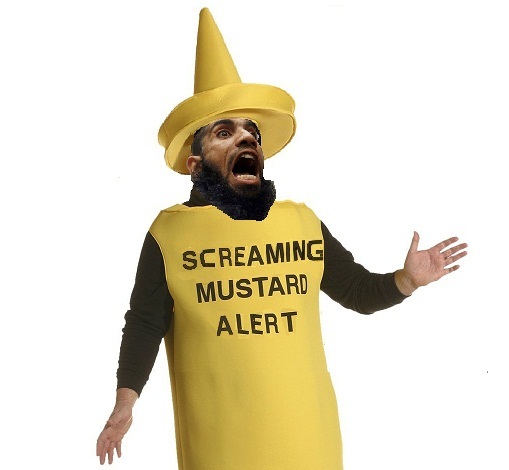 Suicide blast at Shiite mosque kills scores in Pakistan More here.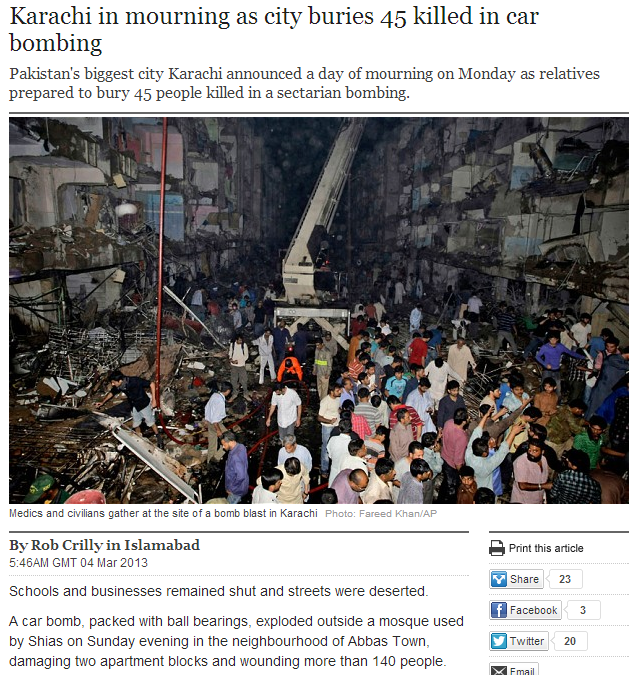 No-one has yet claimed responsibility but recent attacks against Shias in the south-western city of Quetta have been claimed by the sectarian Sunni terrorist group Lashkar-e-Jhangvi.
Standing amid the rubble, Fatima, a resident, told The Express Tribune newspaper: "Our only sin, our only fault, seems to be that we belong to a different sect."
Senior politicians united in condemnation.
UPDATE: Magic Martin finds the following video of Shiites marching through London this month.