Totalitarian mismatch
UPDATE: Magic Martin finds us videos concerning the assassination:
Chokri Belaid murder: police brutality on Avenue Habib Bourguiba:
Shokri Belaid assassination: today in Tunisia protests:
It's always interesting to read the Left define Maxists as "secularists", when we all know fully well that Leftism is in fact a state religion, and Marx is its prophet. The media is reporting no suspects apprehended at the moment, but I'm betting on when they finally do, it'll be someone sporting a rather long beard and a skull cap.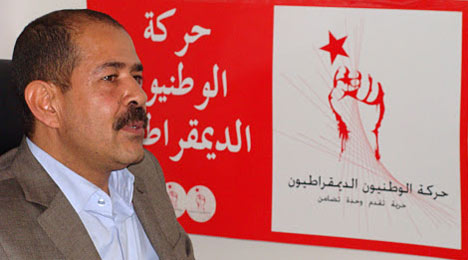 Leading Tunisian Opposition Figure Is Fatally Shot
CAIRO — A leading Tunisian opposition politician who had fiercely criticized the Islamist-led government, accusing it of turning a blind eye to violence by religious hardliners, was fatally shot by unknown gunmen outside his home in Tunis on Wednesday, officials said.
The politician, Chokri Belaid, a leading member of a leftist opposition alliance former in October, was shot just as he was leaving his house in the capital city, the state news agency TAP said.  A colleague in Mr. Belaid's opposition alliance told Reuters that he was killed with four bullets to the head and chest.
Tunisia's president, Moncef Marzouki, cut short an overseas trip and was scheduled to return to the country.  The prime minister, Hamada Jebali, called the killing "a political assassination and the assassination of the Tunisian revolution," according to Reuters.
There was no immediate claim of responsibility for the killing, which appeared to represent a dangerous new phase in Tunisia's troubled transition to democracy.  Since becoming the first Arab country to overthrow its leader after the start of the uprisings in 2011, Tunisia has been torn between its legacy as a bastion for Arab secularism, and its new role, as a proving ground for the region's emerging democracies in which Islamists play a leading role.