The TT published the story when it broke in 2009, and republishes it now, in full, below the fold. At the time, the TT received word that K. Hussain (48) was being sought in the murder of a young woman (named Ibithal) in Germany, the police initially thought that her cousin Ezzedin. A (20), who has since then named the uncle as the murderer.
NOTE: The TT was forwarded the partial names from an unnamed source.
H/T: Kumitonttu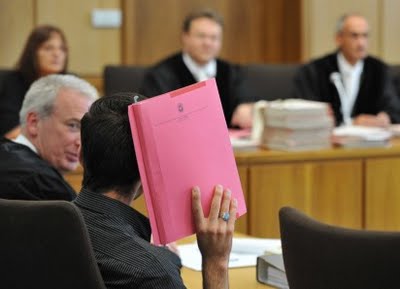 (Cousin pictured)
A TT translation:
Suspect wanted in the murder of a young woman in Germany, is a Finnish citizen
IL: The district court (in Finland) held that the 51-year-old man may be transferred to Germany for a murder trial. (FRANK LEIMAN)
The family is standing firmly in support of the man suspected of murdering a young woman in Germany.