FINNISH GOVERNMENT: JUST BE A VICTIM AND WE WON'T PUNISH YOUR DEAD CORPSE.
According to the Finnish justice system, you might as well get used to the reality of being found guilty of a 'crime' for merely defending yourself during an attack, if you ever have the misfortune of encountering one, or just succumb to your attacker willingly, with hope of coming out of it alive…and not being brought up on charges.
H/T Vasarahammer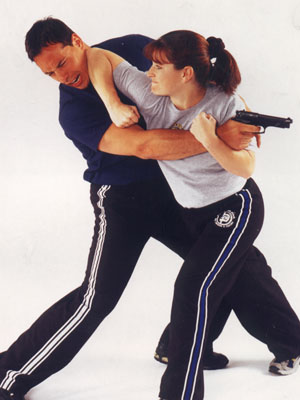 Intense torture – a woman's eyes threatened of being punctured
Wednesday 04/25/2012 at 11:15
Iltalehti: The prosecutor demanded for the two men and one woman a term of imprisonment for a unusual series of events.
The events began in Heinola, when the thirty year old men just released from jail, bound the 22-year-old woman and handcuffed her to a chair. The men demanded the woman to give them her online banking account ID and threatened to the woman's eyes, if she didn't reveal the code. The woman finally gave the code, but the account was empty, so the robbery remained an attempted robbery.
The apartment was also a scene of violence. One of the men had beaten the woman, choking, hitting and throwing her against the wall.
Trying to get out of the house she eventually took hold of the knife and struck the other man' in the chest. The man received a stab wound of about eight centimeters deep. At the same time she struck another man with her fist in the head.
Men were suspected of, among other things, attempted robbery, imprisonment and assault. The woman for her role received a charge of aggravated assault.
The prosecutor demanded for the men 7 and 6 months of mandatory prison sentences. The prosecutor presented the woman with a 1-year and 2-month unconditional prison sentence (probation).