By Jamsheed K. Choksy, Special to CNN
November 14, 2011 — Updated 1346 GMT (2146 HKT)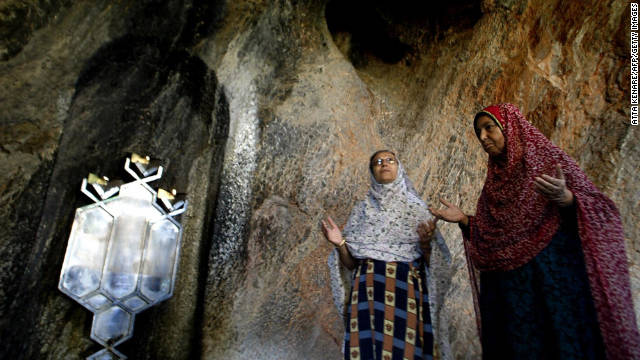 Zoroastrian worshipers pray near the central Iranian city of Yazd in 2004.
STORY HIGHLIGHTS
Zoroastrians are not insulated from Iran's tribulations, Jamsheed K. Choksy says
Followers of this ancient faith are disparaged as "sinful animals," he says
Choksy: Many Muslim Iranians are rejecting the Shiite theocracy's intolerant ways
President Ahmadinejad now uses Zoroastrianism's past for political ends, Choksy says
Editor's note: Jamsheed K. Choksy is professor of Iranian studies, senior fellow of the Center on American and Global Security, and former director of the Middle Eastern studies program at Indiana University, Bloomington.
Bloomington, Indiana (CNN) — As Zoroastrian funerary processions enter the graveyard overlooking the Tehran suburb of Ray, their sobriety is often shattered by the sound of explosions and gunfire. Frequently, the way forward is blocked by Islamic Revolutionary Guards conducting a combat exercise among the tombs. According to Zoroastrian custom, burial needs to take place within 24 hours, and the Revolutionary Guards will not halt their training activities there for the funerals.
This is just another sign of religious freedom fading in the Islamic Republic.
Much that is written about the Zoroastrians of Iran portrays them as a venerable and quaint religious community. But these followers of an ancient faith are not insulated from the tribulations of their country.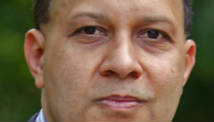 Jamsheed K. Choksy
Zoroastrianism is named after its founder, the prophet Zarathustra — or Zoroaster, as he came to be known in the West — who preached sometime between 1800 and 1000 B.C. Zoroaster spoke of humans siding with God (called Ahura Mazda, or the Wise Lord) against the devil (called Angra Mainyu, or the Angry Spirit) and fighting for all that is right. In time, those concepts became central to Judaism, Christianity and Islam. So did Zoroastrian beliefs that each soul faces judgment after death before entering heaven, limbo or hell, and that all of humanity will experience resurrection, final judgment and heaven on Earth.
Ancient Persian kings like Cyrus and Darius followed their faith's basic tenet of doing good by freeing Israelites from the Babylonian Exile and supporting construction of the Second Temple at Jerusalem. Zoroastrianism's clergymen, or magi, are known around the world as the wise men in attendance at the nativity of Jesus. Until Arabs conquered Iran during the seventh century, Zoroastrians, Jews and Christians there could practice their own devotions unhindered. Thereafter, they became minorities who were persecuted and largely converted to Islam.