Now waiting for the Jews to be blamed, one..two..three… KGS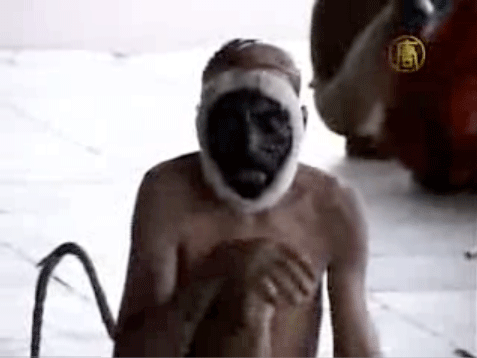 Big monkey attacks Saudi school
By Staff
Emirates 24/7: Published Wednesday, December 15, 2010
A big monkey descended from a mountain, sneaked into a primary girls school in Saudi Arabia and wreaked havoc inside the building after biting one student, the Arabic language daily Alriyadh reported on Wednesday.
The monkey, which the paper said looks like a gorilla, then chased other students and teachers, causing panic and triggering screams by hundreds of people inside the school in the sacred city of Makkah.
"The screams caused the monkey to run away while the bitten student was taken to hospital," the paper said, adding that the monkey had apparently come from the nearby mountains, home to many species of animals.