1. New study: COVID vaxx = 25% increase in cardiac arrest men and women (no increase from disease itself)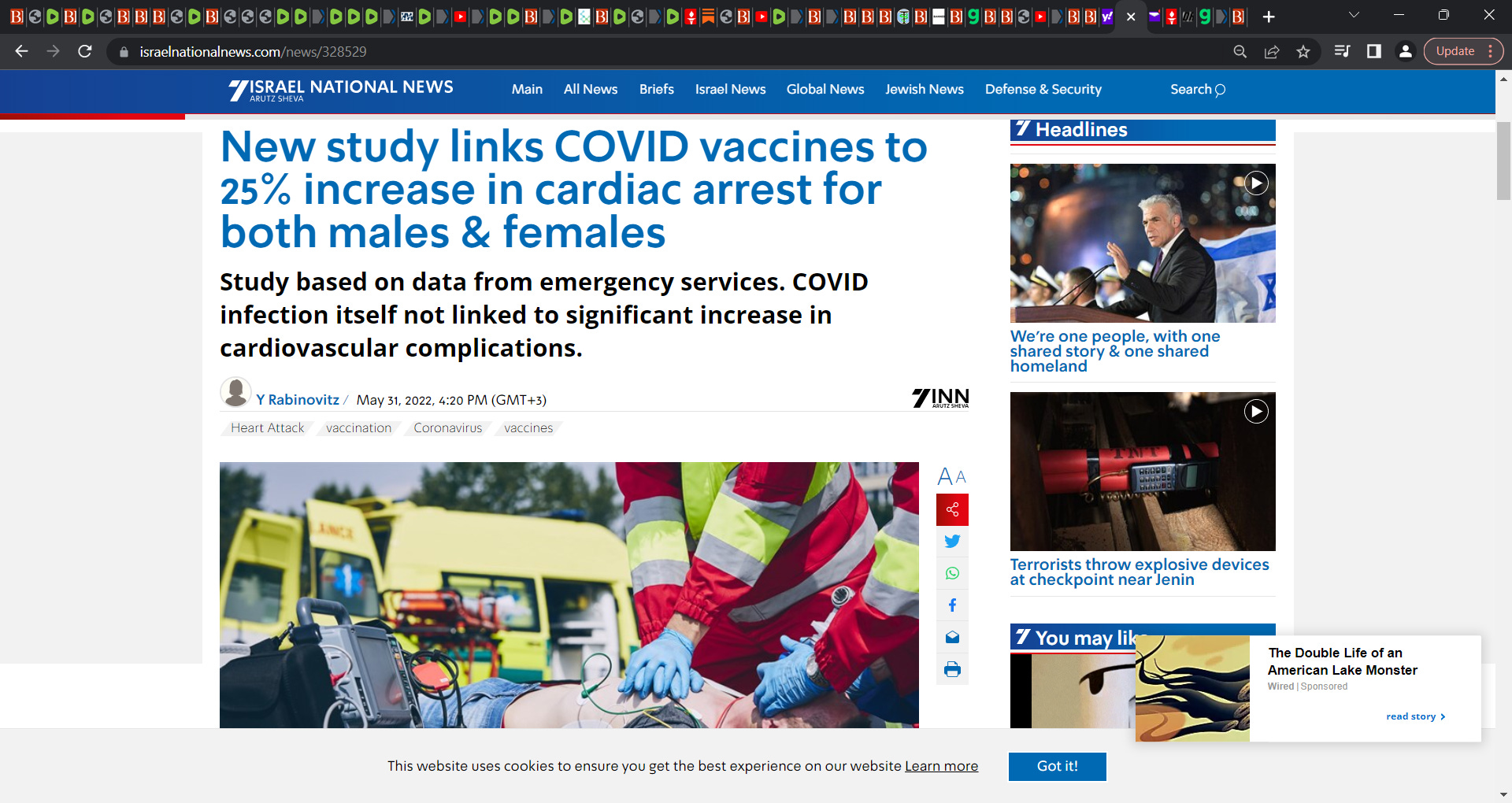 2. Woman drops dead immediately after receiving COVID booster
Her daughter Stephanie Foster recalls the incident in a GoFundMe page started by a friend to help with the funeral costs.

"My mom texted me right after she got the shot to let me know she was waiting the 15 mins and I texted her back. It was right after then, that they say "she dropped dead before she hit the floor" in Shoppers Drug Mart! That is what the docs have told us." 

Carol Pierce visited Stephanie immediately before her appointment to get "up-to-date" COVID vaccinations.

"She left the house happy and energetic!" her daughter said. "She had no medical issues at all!" 

Pharmacists are seemingly under a gag order regarding the incident.

"On Wednesday, a woman dropped dead at this Saskatoon Shoppers Drug Mart after her booster. A friend of mine witnessed it. Two days later, they are refusing to be honest with people about the potential harms. Please share, it could save someone's life," tweeted a user anonymously named "Heart." 
On Wednesday, a woman dropped dead at this Saskatoon Shoppers Drug Mart after her booster. A friend of mine witnessed it. Two days later, they are refusing to be honest with people about the potential harms. Please share, it could save someone's life. pic.twitter.com/hvhKwl1TVy

— Heart (@Heart4Truth) September 17, 2022
I was sent the following as related:
3. Canada drops Covid measures for air travel, but statement by Air Canada suggests pivot towards communism will continue by other means.
[…] and, more fundamentally, re-examining the user-pay model that finances air transportation in Canada, whose weaknesses and interdependencies were exposed by COVID." – Craig Landry, Executive Vice-President and Chief Operating Officer at Air Canada
Thank you all for continuing to examine events of the day as part of a larger plan, not likely to enhance anyone's liberty or comfort and security except for a very, very few.