1. Mayor of Portland outdoes his own record for hypocrisy
Portland's Democratic mayor begs public to help 'unmask' members of 'self-described anarchist mob'
Portland Mayor Ted Wheeler called Friday for the city's residents to assist authorities in their efforts to "unmask" members of the "self-described anarchist mob" who have engaged in acts of violence and vandalism in recent months.

The Democrat extended a state of emergency in Portland through Monday amid concerns about potential unrest following the trial of Derek Chauvin, the former Minneapolis police officer found guilty on all charges for the death of George Floyd. The Portland mayor asked the public to come forward with any information on members of the anarchist group.

"The city is beginning to recover, but self-described anarchists who engage in regular criminal destruction don't want things to open up, to recover," Wheeler said. "They want to prevent us from doing the work of making a better Portland for everyone. They want to burn, they want to bash."
Lara Logan offers this:
The same Mayor who said everything was Trump's fault & would still be saying that if Trump was in office now. Who could've told the truth on behalf of all Americans, all races, who're being deceived by self-serving, weak, dishonest leaders on both sides. https://t.co/4D5Yun27yn

— Lara Logan (@laralogan) April 25, 2021
2. Good thing Ted Wheeler doesn't live in Canada. he would be in court right now.
Canada: Judge Orders Google to Identify Person Behind Anti-Antifa Blog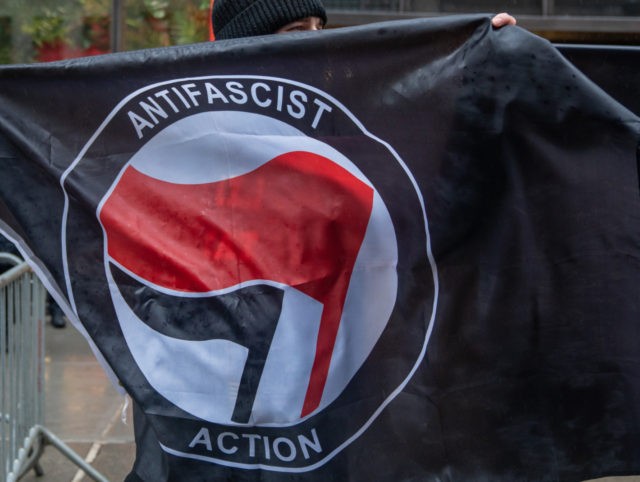 A judge in the Canadian province of Nova Scotia has ordered tech giant Google to hand over information linked to a blog critical of the far-left extremist group Antifa after allegations of cyberbullying.

The request comes after a complaint from a Nova Scotia couple, Darius Mirshahi and Sakura Saunders, who the blog had previously alleged were leaders in a Canadian branch of the far-left anarcho-communist Antifa group.

The blog "Antifa: Exposed" has since gone offline after previously being hosted by the Google-owned platform Blogger.com.

The couple alleges that the blog labelled them leaders of a "domestic terrorist organization" and claims the posts "have caused them psychological stress and fear that they will be targeted with violence", Canadian broadcaster CBC reports.
3. Report: Pfizer and Moderna COVID "Vaccines" Could Trigger Alzheimer's, ALS, and Other Neurological Degenerative Diseases
Everyone from Joe Biden to Red Pope Francis is pushing for 100% acceptance of the mRNA vaccine for COVID. The vaccine is unproven and untested. No one knows if the vaccine is more dangerous than the disease.

Over 50 percent of new COVID cases involve people who have already been vaccinated, [as reported on The Gateway Pundit earlier, according to a Yale epidemiologist]).

Now, a startling new report in *Microbiology and Infectious Disease* finds the mRNA vaccines could trigger Alzheimer's disease, ALS, and other neurological and cognitive degenerative diseases.
(Click through to GP for the excerpts from the report)
Related: This report deals with potential Prion disease and the mRNA injections.
4. What would a classroom be like if Pol Pot's Cambodia made it that far?
Pol Pot would probably just have killed all these ones. But would have appreciated the damage it does to our culture and civilization
5. Israel hammered with 36 rockets overnight. Rumour has it Gaza will be a much safer place in a few hours.
Thank you M., Richard, Hellequin GB., MissPiggy, Brian, D.L. Alberta, ML., and MANY more.
This is an interesting lil Freudian Slip
Meaningless of course. But kinda funny of sorts.