A reader of Vlad discovered in their Twitter feed, an unusual survey being done by Twitter itself. The questions seemed awfully racist so he tried to screenshot them and discovered that for some reason, his device would not allow him to do so. Put another way, a device he owns would not allow him to screen capture questions he was being asked by big tech. They can know his thoughts, but he cannot save the questions or let anyone else know what Twitter is doing.
Fortunately he had a second phone with which he could take photos of the survey: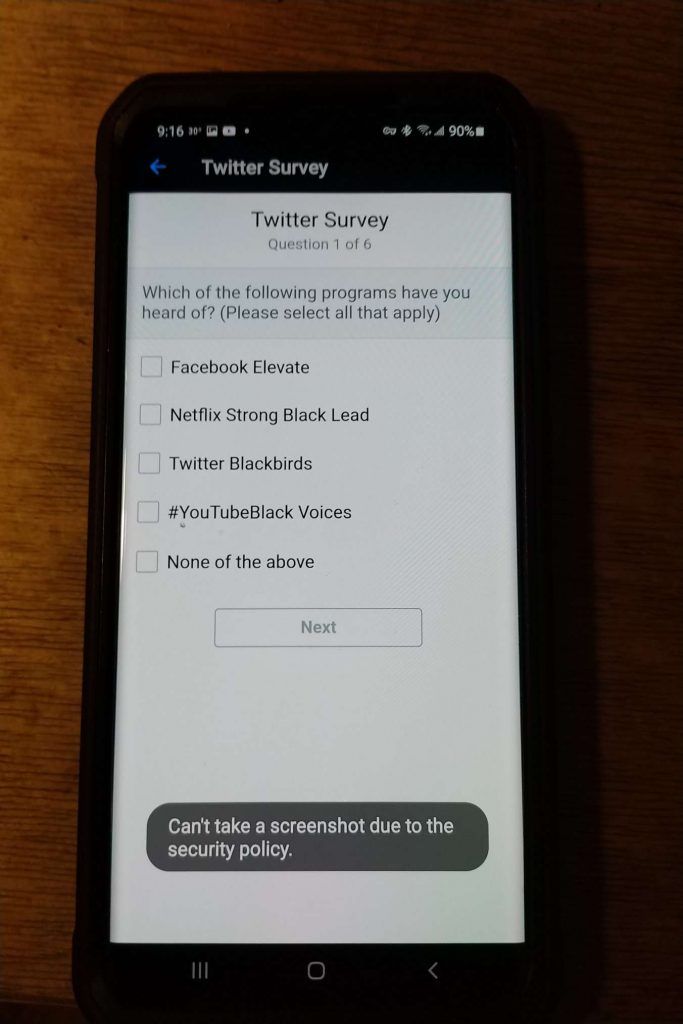 Notice the warning he got when he tried to capture the first question on the survey at the bottom. In a way that is more honest than I expect from Big Tech. There are ways they could have made sure you can't record the survey without you knowing I bet.
The person who sent this material in checked the phone by screen grabbing the Twitter feed though and it worked fine. So its not with Twitter in general or the device. Its strictly this survey that wouldn't capture.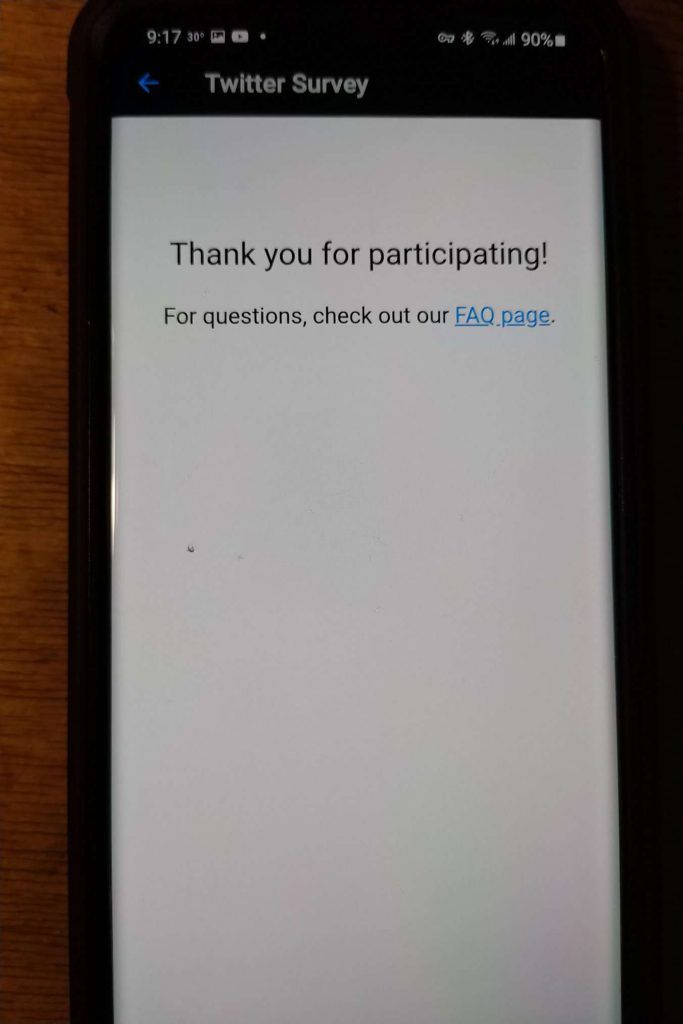 This feels like it might be related: