1. British authorities are developing new language to explain how they have moved from law, and equality before the law, to ethnicity based enforcement and different laws for different groups.
One law for hysterical Muslims. Another law for normal people. https://t.co/toFCOpN2YC

— Pat Condell (@patcondell) October 31, 2020
2. Sweden: Police don't believe emergency call as Muslim migrant murders teen and rapes woman twice
(I'm pretty sure I know what would happen to a non-government worker for that kind of negligence. I bet we all also know what won't happen to these police)
As Breitbart notes and this SVT report conspicuously fails to mention, Tommie Lindh "was stabbed to death by African migrant Mohamad Abubaker" as he tried to prevent Abubaker from raping his friend in Härnösand.

Those who received the emergency calls didn't believe them despite the migrant crime surge, violent no-go zones, and Muslim migrant gangs that have been terrorizing the streets with a surge of bombings and murders, not to mention Sweden's migrant rape epidemic.

Sweden's Prime Minister Stefan Löfven recently made a U-turn and admitted the connection between mass migration and crime. Still, Swedish police didn't believe the woman's emergency phone call and so failed to act quickly enough to stop the rapes or save the life of Tommie Lindh.

"Fateful mistake of the police – knife attack report was dismissed as 'unlikely,'" translated from "Polisens ödesdigra misstag – knivlarmet avfärdades som 'inte troligt,'" SVT, October 26, 2020 (thanks to Breitbart):
3. Is ABC doing actual news? Is it April 1?
Woah ABC pic.twitter.com/dSetIbGcQF

— Jack Posobiec ?? (@JackPosobiec) October 31, 2020
(Click though for comments. This may have been a year ago. Which really brings forward more questions)
4. Lockdown Forever: Boris Johnson Set to Announce Second National Lockdown
(The British, much like Ontarians, have discovered they had no conservative option in the last election)
Prime Minister Boris Johnson is expected to impose a second national lockdown in England next week, as government models predict a deadly second wave of the Chinese coronavirus in the winter.

Mr Johnson will reportedly address the nation on Monday to announce the new lockdown measures, which are anticipated to run from next Wednesday until the first of December.

A new "stay at home" order, as well as the closure of all non-essential businesses, including pubs and restaurants, are believed to be in the new national lockdown measures. "Educational settings" such as schools, universities, and colleges are said to be exempt from the restrictions, however.

A senior government source told The Times: "The data is really bad. We're seeing coronavirus rising all over the country and hospitals are struggling to cope. There has been a shift in our position."
(One should check if its the same model that predicted the first deadly wave and that was utter nonsense from which its own creator didn't believe it. The British should expect to get their exercise from standing outside and clapping for the NHS again. Oh and cancer and heart patients? You are SOL.)
5. French citizens face threat 'everywhere' in the world, warns foreign minister
France's top diplomat Jean-Yves Le Drian warned of worldwide threats against French nationals following two brutal terror attacks. Meanwhile, President Emmanuel Macron held a crisis meeting with top ministers.

The French government has instructed its embassies across the world to tighten security in the wake of recent attacks in Nice and Paris, Foreign Minister Jean-Yves Le Drian said on Friday.

Le Drian also urged French citizens to be vigilant and warned that they face a security risk "everywhere" as outrage in the Islamic world simmers after President Emmanuel Macron defended the publication of cartoons that depicted the Prophet Muhammad. There have been calls in some countries for a boycott of French goods.
(Trudeau has actually distanced himself from macron and Western values. While stopping short of outright condemnation, did claim that Macron "cried fire in a crowded theatre". What Trudeau like nearly every idiot who uses that expression fails to explain is that those who yell fire in a crowded theatre where there is a fire is a damn hero)
6. What are Covid measures doing to Ireland?
(There is a lot to parse in this video. Its worth noting that every country says it will be the first to get the vaccine. Thats not an accident either. Taking programs off of Netflix about pandemics, thats interesting as well.)
7. Red Pill Germany: Bavaria sets up a neighbour against neighbours policy for Corona measures.
Comment under the video brought to us by Hellequin GB:
Comment on Red Pill Germany from Klaus Ebner; "Interesting events also in Austria. Our Verfassungsgerichtshof (Constitutional high court) ruled that the corona measures were both illegal and unconstitutional. Within 13 hours, the Türkis Grün regime mandated an Ausgangssperre (Curfew) between 20:00 and 06:00 Uhr, effective Montag!!
This brazen assault on the Austrian constitution has now removed any doubt that the current regime, like most in Euopre, are both acting in concert with each other, and are openly defiling the constitution and acting unilaterally against the very foundation of the nations social contract. Austria is tonight officially under a dictatorship."
8. Some 50 Young People With Turkish Background Rampage in Catholic Church in Vienna – Reports
MOSCOW (Sputnik) – Some 50 young people with a Turkish background have rushed into the St Anthony of Padua Church in the Austrian capital of Vienna and staged a rampage there, Austrian media reported.
According to the Kurier newspaper, the incident took place on late Thursday, with the young Turks kicking benches and a confessional, as well as shouting "Allahu Akbar!"

A priest called the police but the assaulters had left the site before the officers arrived. The regional department of the Office for the Protection of the Constitution and Counterterrorism believes that the group of radical Turkish extremists, which is operating in the area, is behind the incident.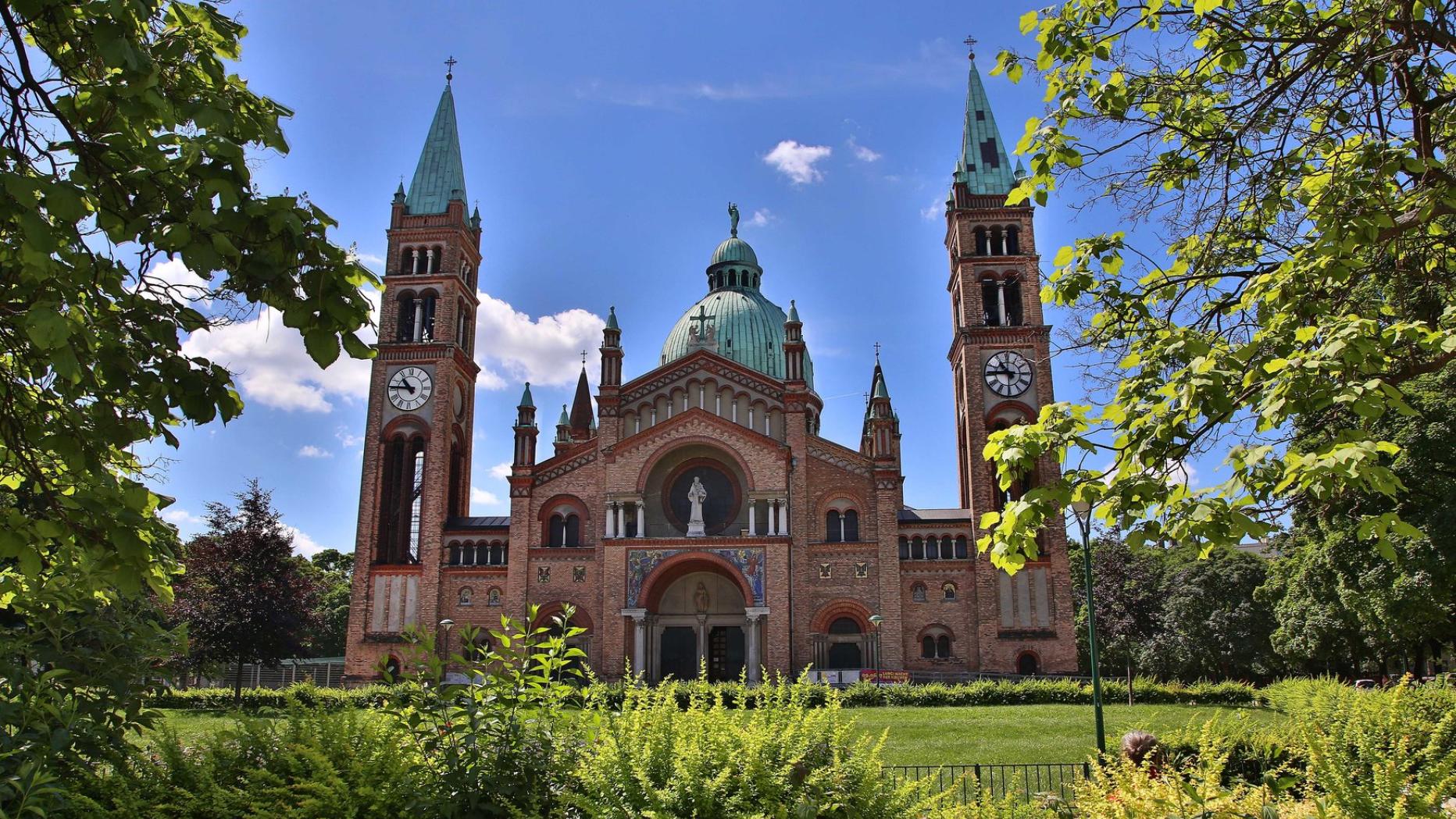 9. France's Jewish community shows solidarity with Catholics after three worshipers murdered at church in Nice.
A top leader of France's Jewish community condemned the attack in Nice Thursday in which an Islamic terrorist slaughtered three people at a Catholic church, cutting off the head of a female victim and shouting "Allahu akbar" (God is great).

"Islamist barbarians are waging war on us," tweeted Gil Taieb, vice president of the CRIF, the Council of Jewish Institutions of France. "All united against Islamism. We are all France."

Police shot and wounded the attacker in the Mediterranean city of Nice on Thursday morning. He was identified as a Tunisian man, carrying a knife and a copy of the Koran, who had entered the country recently as a refugee.

The terror attack was the third in the country in the past two months attributed to Radical Islam, including the brutal beheading of a teacher two weeks ago by an Islamist extremist after the teacher had shown drawings of the Prophet Mohammed in class. Islam bars images of the prophet, and terrorists have used the excuse to stage numerous fatal attacks alleging non-Muslims had caused offense.
10. New Zealand just weeks ahead of Canada I bet
New Zealand announces 'quarantine camps' where positive patients will be forcibly placed https://t.co/TeNjEwBvPJ

— Gregg Jarrett (@GreggJarrett) October 30, 2020
Thank you M., Wrath of Khan, Hellequin GB., Sassy, ET., Johnny U., Oz-Rita, Plona, C., Simplex, MarcusZ1967, and all who sent in materials and there are many, and we are grateful to all of you. In times where there appears to be a crushing force against you, its good to know there is community.
Hahaha, how did they spell that on the teleprompter?? https://t.co/7dv6NnVmd4

— IAmPat (@IAmPat61204643) October 31, 2020