1. People are starting to notice the lack of mass deaths
Funny but sadly true. @Blazingcatfur @Vladtepesblog @complotissss @cooltolerance https://t.co/LuTPOZ3mKN

— CoolTolerance (@cooltolerance) October 27, 2020
2. Philadelphia
The Senator from Arkansas cares more about Philadelphia than our own Senators or Governor https://t.co/fS86KASiqg

— Jack Posobiec ?? (@JackPosobiec) October 27, 2020
3. Manchester Arena Inquiry: Security 'did not approach bomber over racism fears'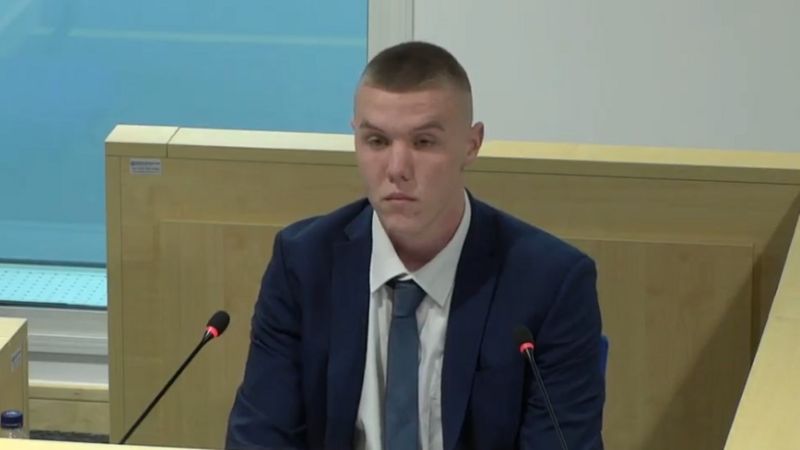 A security guard had a "bad feeling" about suicide bomber Salman Abedi but did not approach him for fear of being branded a racist, an inquiry has heard.

Kyle Lawler, who was 18 at the time of the Manchester Arena attack, was standing 10 or 15ft away from Abedi.

He later told police he was conflicted because he thought something was wrong but could not put his finger on it.

About five minutes later, Abedi detonated a bomb packed with 3,000 nuts and bolts at 22:31 BST on 22 May 2017.

Abedi, 22, dressed all in black and carrying a large rucksack, had been reported to security by a member of the public at 22:15.

Around eight minutes before the bombing, Showsec steward Mohammed Ali Agha alerted Mr Lawler to the report and both began observing Abedi.

In his statement to police, Mr Lawler said: "I just had a bad feeling about him but did not have anything to justify that."

The witness added that Abedi was "fidgety and sweating".
4. Clarence Thomas, another conservative judge who the left tried to destroy with a phoney sex scandal, swears in Amy Barrett
5. According to reality, Trump should enjoy the largest electoral victory of all time. Its like Biden is just playing lawn darts of some kind. Or Hula Hoop practice.
2 movies / 1 screen. Literally. @ScottAdamsSays pic.twitter.com/CW9vQngZBc

— Geoff Pilkington (@geoffpilkington) October 27, 2020
6. Twitter removes #RiggedElection from autocomplete
Thank you all for your contributions this week, for what has been a trying week for the site.