1. Kamala Harris, who now identifies as black, took a Chinese name in 2003
2. Leading Portland Mayoral Candidate Wears Skirt Depicting Mass Murderers. Campaign Chief Is Open Communist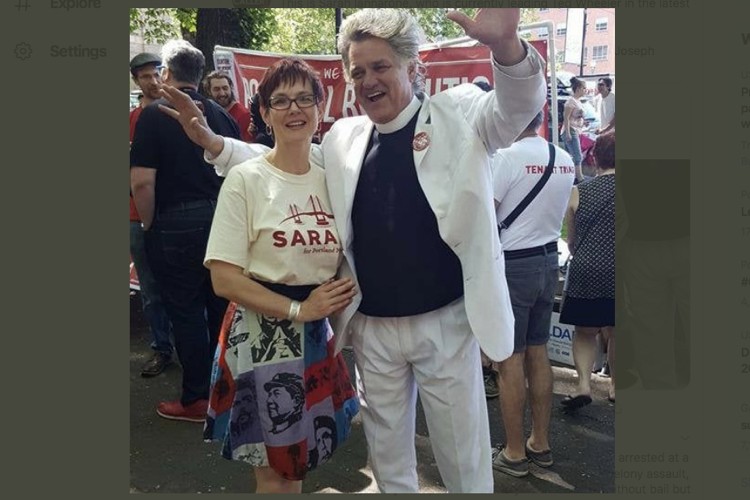 The leading mayoral candidate in Portland, who says "I am Antifa," appears to be a little more than that.

If you believe her attire, Sarah Iannarone is a fangirl of communist mass murderers, if not an open communist who might have mass murder as her own plan for whom she calls "Red Hats."

Journalist Andy Ngo, a frequent target of Antifa thugs who don't like him filming their revolutionary violence, posted the evidence on Twitter. Iannarone is wearing a skirt bearing Che Guevara, Mao Tse-tung, and a third less-clear figure that appears to be Fidel Castro.

Iannarone's campaign manager is an open communist.

The Skirt
Proof that Iannarone is at least a sympathizer with mass murder came in a tweet from Ngo.

"Look at the skirt," Ngo wrote over a photo of Iannarone with a skirt.
Portland Mayor ?@tedwheeler? is polling double digits behind the self-described antifa mayoral candidate ?@sarah2020?. https://t.co/dlRuYDbbBK

— Andy Ngô (@MrAndyNgo) October 5, 2020
3. A lesson in freedom. (A very enjoyable listen)
4. Second Presidential Debate Cancelled After Moderator Caught Colluding With Anti-Trump Hack
The Commission had sought to replace the debate with a 'virtual' contest in light of President Trump's coronavirus diagnosis and quick recovery. The President refused such a alternative, maintaining that an event with the seriousness of a presidential debate should be conducted in person.

The debate's fate was also placed in jeopardy when planned moderator Steve Scully was caught attempting to collude with anti-Trump hack Anthony Scaramucci on Thursday. Scully accidentally sent what was supposed to be a DM to Scaramucci as a tweet, asking him how he should respond to the President's accusations of bias on the part of the Commission for Presidential Debates. In dishonest fashion, Scully claimed that his Twitter account had actually been "hacked," an excuse he's used in previous years when making embarrassing tweets. The FBI has now began a purported investigation into the laughable "hack," but there's no way Scully could've claimed to fairly moderate a presidential debate after his Scaramucci DM leaked.
5. This guy, Kieth Olbermann, is a well known sportscaster and has quite a history on MSM. Check out what he says about, well all of us. He actually sprints past Hillary Clinton's accusation of all Trump supporters as "a basket of deplorables" and calls us all maggots that have to be removed. I hope he can sell cars or indoor outdoor carpet or something that makes a living once enough people see this.
Remove ACB fr society. @KeithOlberman in YouTube rant: "Trump can be and must be expunged….His enablers…the Mike Lee's, the William Barr's and the Sean Hannity's and the Mike Pence's…and the Amy Coney Barrett's must be prosecuted and convicted and removed from our society" pic.twitter.com/jC0AgOhAMU

— Brent Baker (@BrentHBaker) October 9, 2020
Thank you all for all our support in every way, and to our Canadian readers, Please have a wonderful Thanksgiving weekend.