1. Conrad Black tweet of note.
The only reason this apparently effective treatment was ever considered "controversial" is because Trump expressed optimism about its effectiveness. https://t.co/nB0M4kdBBU

— Conrad Black (@ConradMBlack) July 3, 2020
2. Powerful people are protecting ANTIFA members who's actions in more rational times would have them hung for treason.
On night of 2–3 July in downtown Portland, hundreds of antifa attacked the federal courthouse. They attacked responding police w/bottles, rocks, a knife & more. After breaking the building's glass doors, they launched mortars inside, starting a fire. https://t.co/MS27EIDeut pic.twitter.com/3zA68VHU9z

— Andy Ngô (@MrAndyNgo) July 3, 2020
Gabriel Phillipa Sprague, 30, was charged w/disorderly conduct, resisting arrest & more at the Portland antifa riot. He was quickly bailed out. https://t.co/tOR4HNpqE8 #antifa #PortlandRiots #PortlandMugshots pic.twitter.com/r8mxr9v7bF

— Andy Ngô (@MrAndyNgo) July 4, 2020
This is the aftermath of more than 30 days of antifa rioting in Portland. There are no signs it is slowing. Last night they targeted the federal courthouse, smashing windows & setting fire. The area is trashed w/debris from glass bottles & fireworks used as weapons against police pic.twitter.com/UYGe3DgbVd

— Andy Ngô (@MrAndyNgo) July 3, 2020
3. WE Charity pulls out of $912-million contract with Trudeau government
GATINEAU – WE Charity has pulled out of its agreement with the Trudeau government to manage a $912-million student volunteer grant contract after a week of controversy.

"The decision taken by WE this morning to withdraw from this work with the government is one that we support. Obviously, the way this situation has unfolded has been unfortunate. We will continue to work hard to make sure that young people get the opportunities to serve their country, but it will no longer be with the WE organization," Prime Minister Justin Trudeau said during a press conference at a food bank in Gatineau Friday.

Now, administration of the Canada Student Service Grant — a $912 million federal program that will pay students up to $5,000 for volunteer work done over the summer — will fall back on the public service, Trudeau said.

But he warned the government wouldn't be able to administer the program as well as WE Charity.
Umm yeah? So?
The Govt of Canada has become a racket. https://t.co/pC3guOH3f0

— Tom Quiggin (@TomTSEC) July 3, 2020
Hmmm.
4. I would like to offer supporting evidence to this assertion:
— Jethro In Texas (@in_jethro) July 4, 2020
Check the banner that comes into view around 35 seconds in after the chants of ANTIFA ANTIFA ETCETERA
ANTIFA IS a Maoist organization.
5. President Trump does get it. Thank God he gets it.
This left-wing cultural revolution will never be allowed to destroy our way of life or take away our freedom. pic.twitter.com/BZPYERHXdy

— The White House (@WhiteHouse) July 4, 2020
6. Female Muslim Convert Who Plotted to Blow up St Paul's Cathedral Smiles and Salutes ISIS as She Is Jailed
A Muslim convert who is believed to be the UK's first female suicide bomb plotter has been jailed for planning to "blow St Paul's Cathedral to the ground" and "kill as many people as possible".

Safiyya Amira Shaikh, 37, who professed support for Islamic State, was sentenced at the Old Bailey on Friday to life imprisonment with a minimum incarceration term of 14 years.

Born Michelle Ramsden, the single mother from Hayes was seen leaving court in a black hijab, smiling at the press while raising her finger in a salute associated with the Islamic State terror group, according to Sky News.

The convicted terrorist, who had converted to Islam in 2007, had plotted to bomb St Paul's Cathedral on Easter. She had also planned to bomb a nearby hotel and then blow herself up on the London underground in a suicide attack.

In February, she pleaded guilty to one count of preparation of terrorist acts and one count of dissemination of terrorist publications.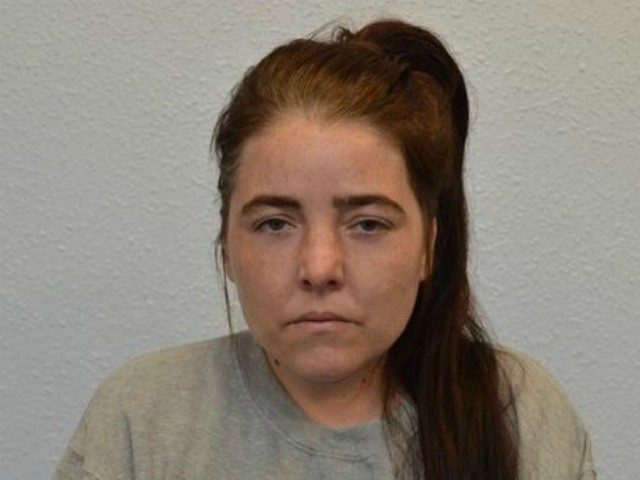 7. Less Biased Search Engine?
So far, all the search engines out there seem to be tweaked and forced to return left leaning results like Google does (thanks to master manipulator, Matt Cutts.) Now another one heaves into view, claiming that it returns honest results. Anyone wishing to try it for a while and post on the results here would be both welcome and a real service to the public. If its true, getting a search engine that reflects reality as Google's original statement about how Google is supposed to work, is moving the world back to reality from pseudo-reality, and back to science from scientism.
8. Not fake news but enemy propaganda.
Genuinely bizarre that so many in the media are trying to pretend none of this happened https://t.co/aQMjeXIqv2 pic.twitter.com/MkV3WiexMK

— Matt Whitlock (@mattdizwhitlock) July 4, 2020
9. Hong Kong Gone
Brad Johnson on Hong Kong's demise as a more or less, free state
Thank you Xanthippa, M., Wrath of Khan, Richard, ML., MissPIggy, Johnny U., Mad W. Sassy, C., EB., Coram Deo and all who sent in materials. Happy 4th to all, with the caveat that the time to be vigilant in defence of freedom has returned.
"Those who do not know history are doomed to repeat it" – George Santayana.
"History does not repeat itself. But it does rhyme". – Mark Twain.