1. Canada's 'Conservatives' Allegedly Hired Pro-Antifa Consultant To Smear Populist Party
(What a clever strategy it would have been for the Liberal Party, for whom Warren Kinsella has always worked, had arranged for the Conservative party to hire this guy to run a smear campaign against the PPC, and then 48 hours before the election, get CBC to expose the scam causing any Canadian who still uses information to make decisions, to turn away quite justifiably from the Conservative party under Scheer. What a brilliant little bit of subterfuge that would have been to get a tyrant who is destroying Canada and its culture and freedoms, back into office.)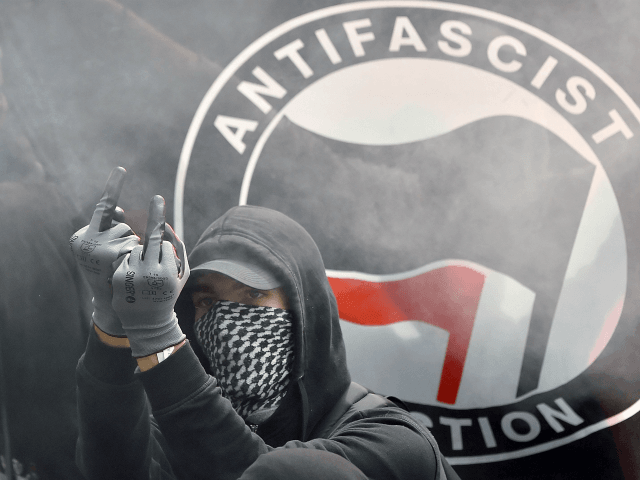 The Canadian Conservative Party (CPC) has been accused of hiring a pro-Antifa political consultant to smear populist party opponents ahead of this year's national election.
The CPC is accused of hiring political consultant and strategist Warren Kinsella and his Daisy Group firm, whose activities against the populist People's Party of Canada (PPC) and it's leader Maxime Bernier as well as leaked recordings being reported on this week in Canadian media, CBC reports.

In the recordings, Mr Kinsella is heard speaking to staff about "Project Cactus," the alleged codename for the campaign to label Bernier and the PPC "racist" and "white supremacist."

"I want the hatred you have for Maxime Bernier to wash over you as a purifying force," Kinsella is alleged to have said in the recording, which reportedly took place in May of this year and added, "There's nobody in the country doing what we're doing to Max Bernier." […]

Kinsella also admitted in the recording that he had engaged in painting other conservatives as racists in the past but admitted, "None of them were. But I was successful at depicting them as racists."
2. Nothing says I love you like murdering a woman in your family for some muslims.
TEXAS: Sister Arrested in "Honor Killing" – Christian Slaughter!

Nadia Irsan charged w/ conspiring with her father, stepmom & brother to KILL sister & friend who helped convert her to Christianity

Irsan's brorther serving 40yrs & her dad (Jordanian immigrant) sentenced to death pic.twitter.com/030CHvshW1

— Amy Mek (@AmyMek) November 27, 2019
3. Update on the Florida trial concerning Ilhan Omahr 
Minnesota Democrat Ilhan Omar "was recruited by a foreign government, received funding from a foreign government, and passed sensitive information through intermediaries to Iran," Donna Rachel Edmunds reports in the Jerusalem Post today. According to the report, the information on Omar came during testimony from Alan Bender, a Canadian businessman born in Kuwait, in the Florida trial of Sheik Khalid bin Hamad al-Thani, a Qatari emir accused of ordering his bodyguard to murder two people and holding hostage an American citizen.

Alan Bender told the Florida District Court that "he met with Qatar's Secretary to the Emir for Security Affairs and two other senior Qatari officials." According to Edmunds, those officials "recruited Ilhan Omar from even way before she thought about becoming a government official," and she became their "jewel in the crown."

Bender testified that Qatari officials told him "the best thing money can buy is American officials, because they are the cheapest of the cheapest-costing officials in the world." Without their money, the officials said, "Omar would be just another black Somali refugee in America collecting welfare and serving tables on weekends."
4. Fatal shooting today in Ottawa in highly enriched section of Ottawa's South East end. Will add links as they appear. What we know so far is from a radio report. They named a school it was near, which is between a mosque that had its charitable status pulled for having preachers in who advocated genocide, and a public library that has lots of hard core Islamic books.
5. Actress Jennifer Agostini, friends attacked leaving Midtown bar: court papers
A model and an actress got their money-makers messed up by a racist pack of miscreants during a Midtown bar brawl, according to a new court papers seeking to force the venue to hang on to surveillance footage of the throw-down.
Actress Jennifer Agostini, 43, and swimsuit model Prendinellys Garcia, 47, ran up a nearly $1,000 tab at Midtown lounge Sky Room for their friend's birthday Saturday night before leaving around 3 a.m. Sunday, papers filed in Manhattan Supreme Court sat.
But on their way out of the West 40th Street club, they got jumped and beaten to the ground by a group of 10 to 15 people who were yelling "white motherf—ers," "dirty white b—-es" and "f—k those white b—-es and their money," the court papers say.
"It was just this stampede as we were leaving. We just got rushed and assaulted by, I can't tell you by how many people," Agostini — who is set to begin filming the show "Brooklyn Ties" this spring — told The Post.
(I would be willing to bet that these girls did not hire these thugs to attack them, unlike Just Smollet)
6. Pretty sure I posted this before, but for those that have not seen it, or not seen it all the way through, here it is again.
7. Ladies and Gentlemen, I give you The Religion of Peace
Koran expert on Islamic Republic TV says protesters should not simply be killed but they should also suffer. He recites a verse from the Koran and suggests mutilation, exile and public hanging for punishing participants in #IranProtests of last week. #IranianProtests pic.twitter.com/FnIm2ZYfQA

— Masih Alinejad ?? (@AlinejadMasih) November 27, 2019
And in case anyone thinks this is just some any-guy shmoe spouting off on TV like on CNN, Andrew Bostom explains who he is:
@Vladtepesblog Abolfazl Bahram Pour is the author of this important Farsi commentary on the Koran: "One-volume interpretation of the Holy Quran" https://t.co/yZhrNi79kf

— Andrew Bostom (@andrewbostom) November 28, 2019
8. Mark Steyn with a panel of actual climate scientists discuss the climate.
When watching the above video, its very important to understand the difference between consensus, and agreement. The Global Warming nonsense is a consensus. This means an IMPOSED standard of what must be accepted, and all who think differently than this consensus are guilty of hate speech. Please take a shot at Stephen Coughlin's 20 page Warning on Racism and focus on the first 8 or 9 pages where he explains Consensus very clearly.
Thank you EB., ET., Richard, M., PePo, Xanthippa, Wrath of Khan, C., Johnny U., and everyone and anyone who has contributed in any way to this opus.