1. Muslim girls 'choir' sing Inshe allah at St. Paul's Cathedral
2. Trey Gowdy: 'Really bad facts' emerging about DOJ, FBI
3. US Weapons Went From Syrian Rebels to Daesh in Less than Two Months – Study
"An international arms monitor has reported that US military weapons that were covertly provided to Syrian rebel groups were in the hands of Daesh within two months of their delivery.

The study was conducted by the UK-based Conflict Armament Research (CAR) and funded by the European Union and the German government. CAR studied 40,000 weapons recovered from Daesh since 2014 and found that a large amount of them were US arms given or sold to Syrian rebel groups.
Now how could that have happened?
4. Red-Green alliance pretty clear here,.
5. State Dept. Allowed Huma Abedin to Remove Boxes on "Muslim Engagement Documents" During Probe
6. US rep to UN shows 'evidence' of Iran's missile in Yemen, promises coalition against Tehran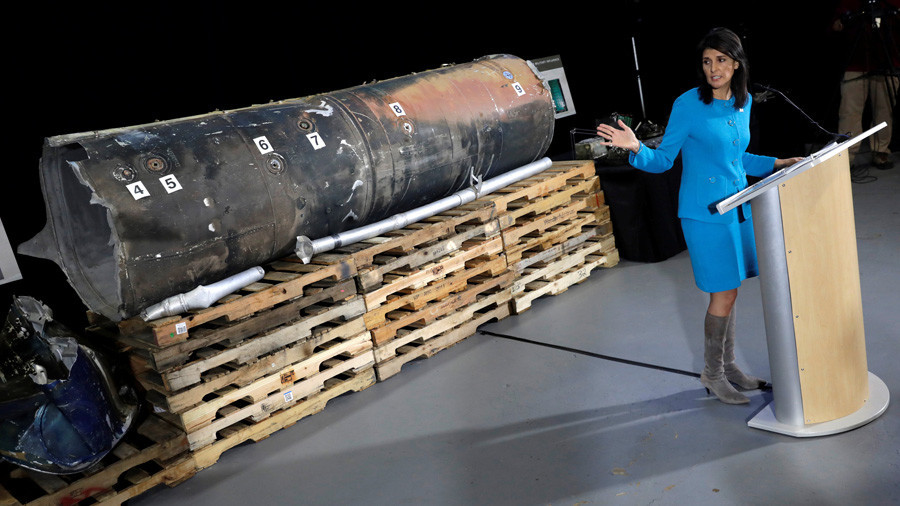 US ambassador to the UN Nikki Haley has described Iran as a "global threat" in a news conference outlining evidence of the nation's "destabilizing behavior" in the Middle East.

Under the current administration the US attitude towards Iran has hardened. Earlier this year, President Donald Trump claimed that a 2015 financial deal intended to limit Iran's nuclear program has helped the nation fund terrorism.

Speaking about the new strategy on Iran, ambassador Nikki Haley indicated US agencies and their international partners are currently scrutinizing Iran's ballistic missiles program, arms exports and "its support for terrorists, proxy fighters and dictators."

Under the 2015 UN resolution on Iran's nuclear program, the supply, sale or transfer of ballistic missiles from the country must be approved by the UN security council on a case-by-case basis.
7.House Judiciary Committee member Rep. Louie Gohmert: Could these FBI employees get prison time?
8. FBI took measures to stop Donald Trump from winning:
9. Second part of Viktor Orban interview:
Many people sent in a ton of material. It has been frantic today with the interviews and the editing. I hope you all enjoyed the materials with Stefan and Michael in Europe. Serious serious selective enforcement against classical liberalism. Just like the Nazis and the communists in the 30s against classical liberals.
Sorry but I lost track of everyone's contribution today, but we should be back to normal chaos levels by Monday.