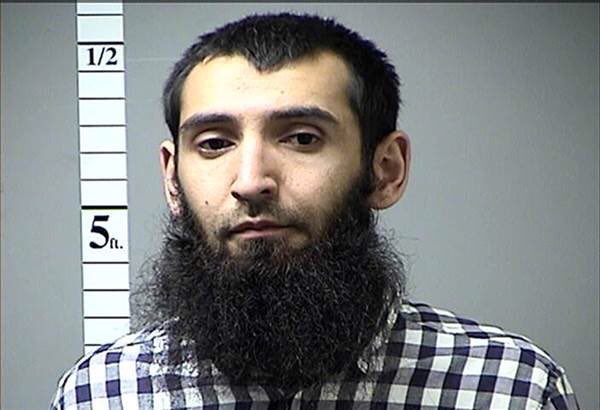 UPDATE: Truck Driver Terrorist Identified As 29-Year-Old Sayfullo Saipov
Several officials have identified the New York City truck attacker who killed eight people and injured others as 29-year-old Sayfullo Saipov from Tampa, Fla.

Although New York officials during Tuesday's official press conference declined to list any details about the suspect other than the fact that he is a 29-year-old male and not from New York, several officials told ABC News that the suspect is Saipov from Florida.

CBS News also confirmed that the attacker's full name is Sayfullo Habibullaevic Saipov.
UPDATE: It is being investigated as a terrorist attack
A gunman opened fire from a Home Depot truck that apparently plowed down four riders on a bike path Tuesday off the Hudson River in Lower Manhattan, eyewitnesses said.

The NYPD reported one man was in custody after initial reports of gunfire set off a mad scramble in the downtown area.

Witnesses reported seeing a gunman firing from inside a Home Depot tuck, and video showed a truck from the home improvement store sitting on a median.

"He shot about 15 times toward the pier and down West St." one witness told the Daily News. There was no immediate word on deaths or injuries, although witnesses said two bodies were covered with blankets at the scene.
Liv e stream:
CNN reporter refuses to share description of attacker:
NBC reports driver yelled allah hu ackbar and was of Middle Eastern appearance.
H/T Xanthippa, EB., Richard, M., and all who are on top of this. Keep it coming please and ideally under this post.