1, Highly entertaining analysis of why Trump won from someone who presents themselves as a leftist. (Video)
(In fact as time passes and I see more of Trump I personally find he is already exceeding my expectations. I think he may be really really good. We shall see when we shall see. But the video is good even though he is highly highly abusive of Trump and for no actual reasons in evidence.)
2. Turns out Trump has created jobs already!
All those protests going on around the nation have been proven to be 100% fake.

Job listings have been appearing around the country on job boards such as craigslist and indeed.

They are paying up to $18 an hour to hold signs and shout "Not My President" and "Dump Trumo" over and over.
3. Man in Sweden BEATEN UP BY MUSLIMS for LOOKING like Trump.
(Please just read this one at source. Really, how revealing can you get? We don't need a Wikileaks for the meaning of this.)
4. Here is some footage of the demo last week in Copenhagen that For Freedom, led by Tania Groth, held against Hizbt ut tahrir.
The cameraman is saying: "Does that belong in Denmark?"
5. ISIS training militants to pass refugee application procedures in Europe – report
(Lets all do the Gomer Pyle)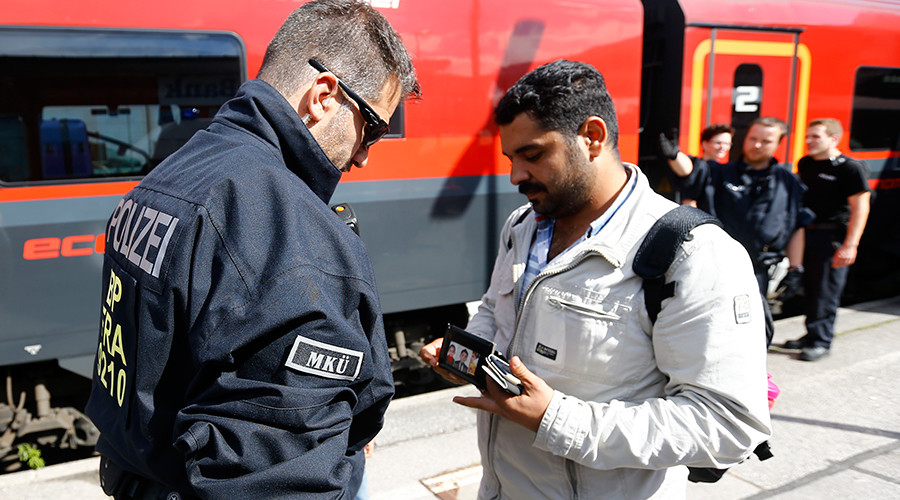 Islamic State specifically trains militants to camouflage themselves as ordinary refugees and pass necessary application procedures to be granted asylum in European countries, according to sources in German intelligence.
The terrorist group is teaching militants methods of infiltrating Europe as refugees while not attracting attention from law enforcement agencies, according to a Die Welt report citing Germany's Federal Intelligence Service (BND).

In particular, the training is focused on creating the impression of a "classical" asylum seeker in case of interrogation by police officers or questions from fellow migrants, the BND said, choosing not to elaborate on the topic.
6. CBC interviews Ann Coulter on Trump.
Thank you Ilona Szilágyi, M., Xanthippa, Richard, Wrath of Khan, Nash Montana, Ava Lon, and many many more. As always, reading the comments under the Reader's links post, highly recommended.