1, Rebel Media post on Orban's statement with some interesting videos of hordes of muslim males trying every device at their disposal to get into Hungary.
2. Two teenage Syrian refugees have confessed to the murder of a man found bound with cable ties and strangled in a bath tub.
The 19-year-olds were arrested in the towns of Puch bei Hallein and Thalgau, close to the murder scene in the Austrian city of Salzburg.

According to a report by the Salzburg Nachrichten , the victim was a Serbian national who worked as a toilet cleaner at the Salzburg railway station who had befriended the two young men, who have not been named, and invited them back to his house.

It appears that they accepted the invitation with the intention of committing the crime, as before the two Syrians went to the victim's home, they bought a 'death kit' of disposable gloves and tape at a nearby gas station, according to local media.
3. A funny thing happened on the way to Abu Dhabi
4. Belgium charges man with planned terror attack
One of two brothers arrested in Belgium in an anti-terror operation has been charged with attempting to commit "terrorist murder".

Prosecutors said the 33-year-old man, named as Nourredine H, is also accused of being part of a terrorist group.

He and his brother, named as Hamza H, were arrested on Friday after searches in the Mons area and the city of Liege.

Hamza H was released on Saturday without charge. No weapons or explosives were found in the searches.

Prosecutors did not name the organisation Nourredine H is accused of working for.

Belgium has been on high alert since 32 people died in bombings at Brussels airport and a metro station in March.
5. Tania Groth speaks in Malmo Sweden on Feminism, cultural Marxism and Islam.
6. Paris: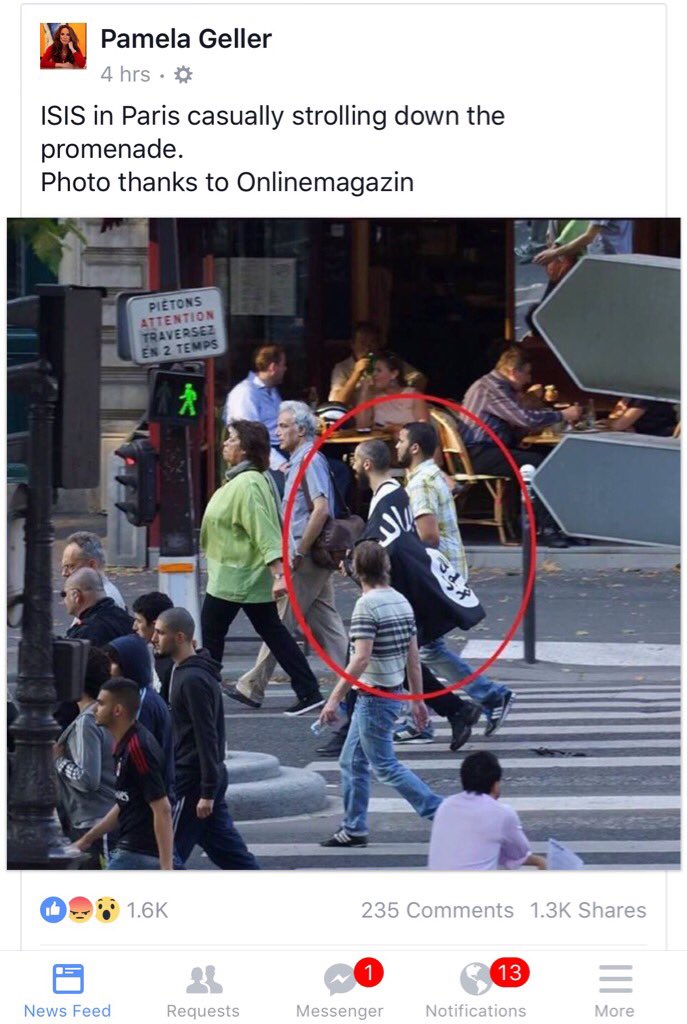 Thank you M., Wrath of Khan, Richard, Tania and many many more who sent in contributions. More will be posted later today.