Here is a Rebel Media write up on this one.
2. Burqa ban' comes into force: Swiss region imposes first fines
(Nash tells us that one of the first people fined was in fact a senior staffer at the Swiss equivalent of CAIR)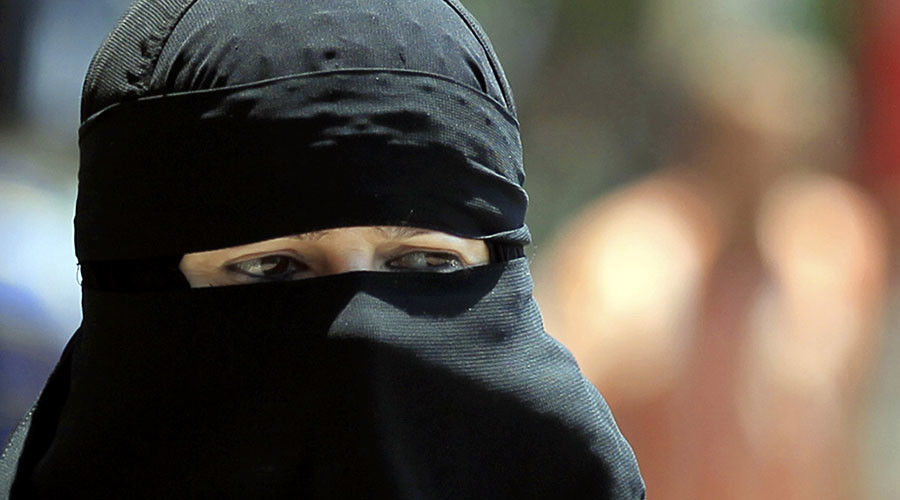 The Swiss canton of Ticino has issued its first two fines to two people who violated the region's newly-imposed law that bans Muslim women, both locals and tourists, from wearing burqas in public places.
It has been one week since the ban came into force on July 1, nearly three years after 65 percent of the region's voters supported the law in a referendum in 2013 and six months after the cantonal parliament passed the law.
3. US House passes bill to block Iran aircraft
(There appears to be a whole backstory on this Iran aircraft deal which is shady at the most optimistic)
The House of Representatives has passed a measure that would block US aircraft sales to Iran, potentially undercutting a Boeing deal with Tehran worth up to $25 billion.

Two amendments approved to an appropriations bill from Representative Peter Roskam would ban sales from Boeing and from European rival Airbus, amid concerns the aircraft could be used for military purposes, the congressman said in a statement Friday.

One amendment would prohibit the Office of Foreign Assets Control from using funds to authorize a license necessary to allow aircraft to be sold to Iran. A second would bar loans from US financial institutions to purchase militarily adaptable aircraft.
4. Authorities: Highway Gunman Motivated by Police Shootings
A man accused of shooting indiscriminately at passing cars and police on a Tennessee highway told investigators he was angry about police violence against African-Americans, authorities said Friday.

One woman died and three others, including one police officer, were injured in the rampage early Thursday morning rampage. Meanwhile, police say officers have also been targeted in Georgia and Missouri in the aftermath of two high-profile killings of black men by law enforcement and the Dallas attack that left five officers dead and seven more wounded.

The Tennessee Bureau of Investigation said in a news release that initial conversations with the suspect, 37-year-old Lakeem Keon Scott, revealed he was troubled by several incidents across the U.S.

Scott, who is black, was wounded in the shootout with police, remains hospitalized and has not yet been charged. All those shot were white, police confirmed.

The Tennessee Bureau of Investigation alleges Scott — armed with an assault rifle, a pistol and a large amount of ammunition — fired shots through the window of the Days Inn on Volunteer Parkway.
5. JUST IN: Two officers shot in Georgia…
The morning after the deadliest day for law enforcement since 9/11, the violence rages on.

One group claiming responsibility has vowed to keep the attacks coming, encouraging their followers to "join our thousands of sniper assassins worldwide in the fight against oppression." Whether or not this shooting was related, apparently others indeed got the memo. Breitbart reports:

Authorities say a man opened fire on a police officer investigating a report of a damaged vehicle in south Georgia and was wounded when an officer returned fire.

Valdosta Police Chief Brian Childress says the officer also was wounded, but both men are expected to survive. He says the officer was shot "multiple times" but is going to be fine.
Thank you Tania. M., Wrath of Khan, Xanthippa, Richard, and all who sent in materials and its getting harder to keep track as so much comes in but thank YOU ALL!
And on Queen Clinton:
Judge Orders State Dept Officials Not To Take A Vacation Until They Deliver Clinton Docs
A federal judge ordered the Department of State to speed up delivery of documents related to then-Secretary Hillary Clinton's decision to continue awarding contracts to a defense manufacturer guilty of lying to government officials.

U.S. District Court Judge Richard Leon told officials that even if it meant giving up weekends, State had to speed up delivery of all memos and communications with British defense contractor BAE Systems.

"Tell your colleagues at the State Department … weekend trips to Nantucket should be off the table," Leon said to one of the federal lawyers in court Wednesday, according to the Associate Press. "They should be rolling up their sleeves to get this done."
Pat Condell on BREXIT