1. Britain First goes into a sharia court and intimidates the local imams.
2. The Rebel has a fairly comprehensive post on some of the totalitarian outreach that Erdogan is doing across Europe in the past 36 hours or so.
Here is one of the videos from that post
3. Gang of migrants demanding 'respect' smash way into Paris school and refuse to leave
MIGRANTS have been called a "disgrace" as they illegally squat in a school in Paris.
GETTY

A Paris school has been taken over by migrants
The 150 migrants have taken over the building of Jean-Jaures school since Friday as they seek shelter, electricity, gas and water.

Authorities have labelled the takeover of the school in Paris's 19th quarter a "savage occupation".

The chief constable of the area, Jean-François Carenco, has said: "In this country, it is the law that speaks and not force.

"They are attacking a building that is not empty but is having work done to it.
4. RT mocks Obama's hypocrisy and denial of it
5. Wall Street Journal has a great piece (behind a paywall) on the muslim Harvard law student who asked an Israeli MK why she smelled bad. Harvard tried to cover it up and the Muslim turns out to be quite connected. Te WSJ follows the money. Also they point out that Harvard would not have covered for a white student asking a black political figure a similar question.
6. Riot, fire at Greek refugee camp after police 'hit child' – reports
Police have deployed tear gas on protesting refugees on the Greek island of Lesbos, according to reports on social media. Injuries have been reported.
A picture published on Twitter appears to show a huge fire at the camp, located in Moria.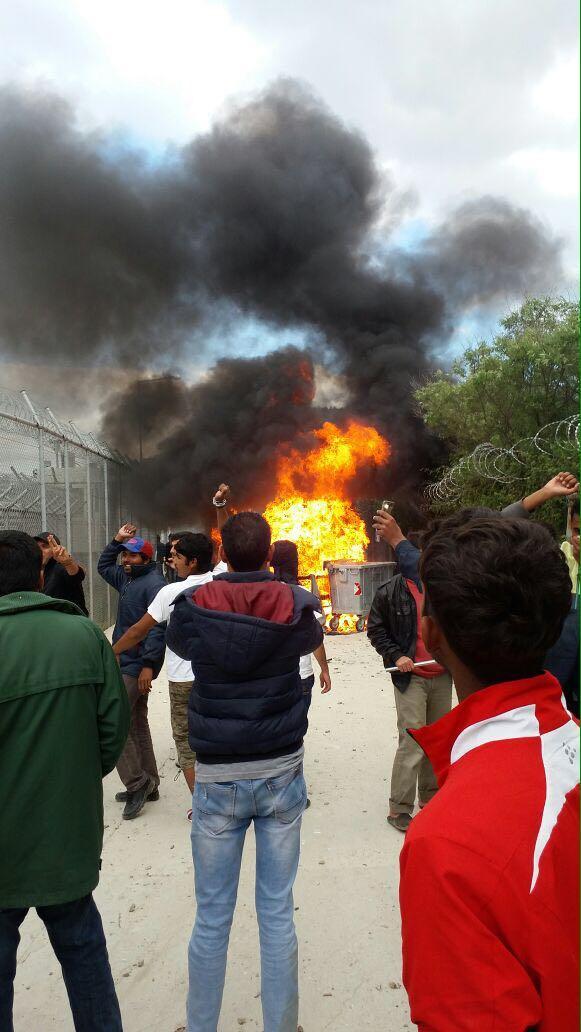 7. For those of us who enjoy a good Jeremy Corbyn sighting, check out this Facebook page where people in the UK find him in pictures and videos like some kind of Nazi Where's Waldo.
8. Greek Migrant Camp Chaos: 'Weird Things Happen Here… Young Children Are Raped In Bathrooms'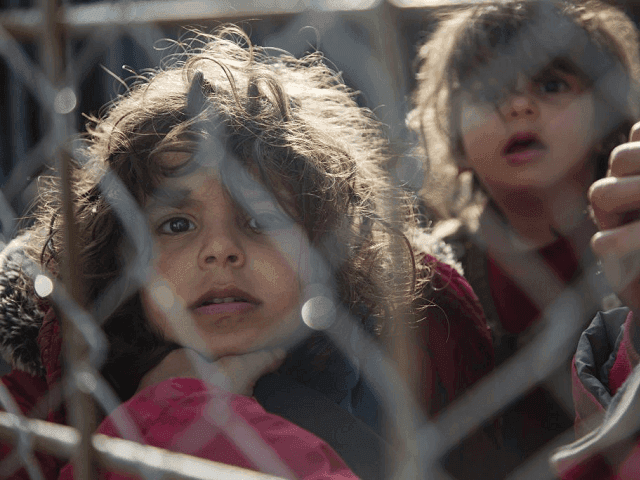 Greek authorities are investigating after numerous reports of extreme violence and sex assault among the migrants living in the shanty town established among the abandoned former Athens International Airport.
Thousands of migrants are now being moved from the former Ellinikon Airport to dispersed camps around Greece. Yet the policy of moving out the "troublemakers" first means many families are refusing to go or are making their own way back to the airport.

The initial arrival of the young men means they have had time to establish themselves in the new camps. A report by The Times quotes an Afghan father of five who said of the new camps: "It's like the Wild West there… I'm not going back. Neither are my children".
9. Brussels Minister of Justice: "Brussels is back to normal"
(I would want a detailed definition of normal personally. If he means importing the enemies of civilization and indigenous Europeans and Christians as fast as possible while still supporting them at state expense, then yes. Belgium is back to normal.
Thank you Wrath of Khan, Xanthippa, M., RL., ML., and all who sent in links. Much more to come. I know I always say that but its always true. Im not fishing for views, things suck out there. I would rather there was less to come.