1. Woman's lucky escape after teen rape attack
A 16-year-old was arrested in Vienna at the weekend after he reportedly tried to drag two women he had just met into a cellar so he could rape them.

[…]

The 20-year-old was able to get free and alert the police, while the suspect pulled the younger woman into the cellar and tried to assault her, although she was able to fight him off until police arrived.

The teenager, whom police say is an asylum seeker from Libya, was arrested while still sitting on the floor of the cellar.
2. Swiss say suspect in au-pair murder case can be deported
The 24-year-old suspect had been arrested in February by Swiss authorities in a centre for asylum seekers in the north-eastern town of Kreuzlingen, not far from the Austrian border.

An extradition ruling carried out by the Swiss Federal Office of Justice found that the requirements for the extradition had been fulfilled, although the decision is not yet final as the suspect has 30 days to request an appeal.

The suspect, named as Abdou I. and who is originally from Gambia, is accused of killing the 25-year-old Lauren M., an American student and au-pair who was found dead in her apartment in Vienna on January 26th, having been suffocated.
(How lucky for Austria! I bet they missed him)
3. Horror as 6-year-old boy is raped at asylum seeker centre
AN ASYLUM seeker has been arrested after a six-year-old boy was raped at a reception centre.
GETTY

Swedish police detained a 19-year-old migrant after the child was attacked
The 19-year-old migrant was detained by Swedish police after the child was attacked inside the accommodation in Västernorrland.

A spokeswoman for the Swedish Migration Board confirmed there had been an attack.

Helena Cho Györki said: "It happened at an asylum centre run by a supplier."
4. Syrian refugees will cost ten times more to care for in Europe than in neighboring countries
(Not to mention of course, that there are vast parts of Syria where there is no war and everything is just fine. They could go there)
Caring for the basic needs of a refugee in Europe costs at least ten times as much as in countries neighbouring Syria.  Whereas a budget of $3,000 per refugee in Jordan would provide not just basic food and water but also education and opportunity, this will cost over $30,000 per refugee in Germany or Austria.

European countries will now pay more in the long run, so how did this situation come about? Due to the scale of the crisis, that $15 billion never amounted to more than $2,000 per refugee per year – not much of a budget to support people who were barred from earning money themselves in their countries of refuge.
5. Another 'Man on the Street' interview from a very worthy 'representative-journalism' outfit that has done about 5 other street interviews we have subtitled already and posted to Vlad.
6. Phyllis Chesler writes on the reality of England today. Really, do click over and read it. It is well worth the SSRIs you may need after reading. Personally I think she understates the degree of totalitarian control of the public information space in the UK at this time, but she does well express the public submission to it.
7. Merkel Loses, Anti-Immigrant Party Hits New High in Germany
Merkel isn't out yet. But the Merkel era is over. And this was a self-inflicted injury. An utterly insane act of political hubris that Merkel somehow expected to survive.
German voters dealt a stinging rebuke to Chancellor Angela Merkel and her open-door refugee policy in three state elections Sunday, delivering historic gains for an upstart anti-immigrant party and showing how the migration crisis is scrambling politics in Europe's largest economy.

The populist Alternative for Germany, which focused its campaign on opposition to Ms. Merkel's migrant policy, won nearly a quarter of the vote in the eastern state of Saxony-Anhalt, according to projections based on exit polls and early results. The result, if confirmed in the final vote count, would represent the party's best total in a regional election since its founding three years ago, and was several percentage points higher than recent polling had suggested.
(Here are a couple of un-vetted articles about the winning party sent by PI News in Germany. Please take them on their own merit as I have not had time to evaluate them but I like the source)
8. Mass attempt to force way across Macedonian border, possibly due to Greek police ordered not to use force.
9. LIVE RT footage of the invasion of Macedonia by Muslims in Greece
10. Migrant Crisis: Two Thirds Of Arrivals Are 'Basically Illiterate'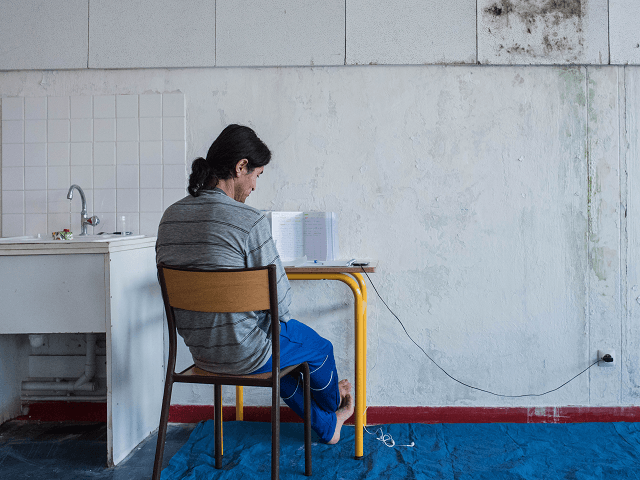 A senior German academic has joined the chorus of voices expressing concern over the low educational standards of newly arriving migrants, and the significant knock-on effects that is bound to have on the German educational system.
President of the University of Hamburg and chairman of the German Educational Action Council Dieter Lenzen has pointed to the enormous cost of teaching hundreds of thousands of newcomers basic language skills, pointing in particular to the Syrian community. While the proportion of Syrians arriving and claiming to have university degrees — around 15 per cent — isn't much below the German population as a whole, the vast majority of the remaining 85 per cent are in a significantly worse state, unable even to perform basic tasks like reading a bus timetable.
Thank you Maria J. M., Richard, Buck, Oz-Rita Wrath of Khan and many more who left great links and observations in the comments. The Chesler piece is depressing. But its tomorrow's newspaper for Canada and the US. If the Daily Mail printed a story about the devastation a Hurricane caused in London that was on its way unabated to the East coast of Canada, it would be wise to read it in that same spirit.
A lot more to come today and tonight. If things go well, some Paul Weston footage from his two speeches in Canada, the documentary on Islam in prisons from French TV and Clare Lopez at CPAC earlier this month.
Stay tuned.