1. New Islamic State video 'A warning to America' (actually the usual series of threats)
WARNING: It ends with the gratuitous and pornographic murder of a number of people. This starts at around 2 minutes 58 seconds. I stopped watching at that point. Up until then its apparently English but at times its hard to tell. I am only posting it because not posting a violent threat to the people of the USA is at least equally irresponsible.
2. GERMANY BANS SAUSAGES: Pork banned in cafes and schools to 'not offend refugees'
(To a thinking person, this and similar stories should put the death blow to the myth of 'multiculturalism'. But it won't. If we want our own culture we are going to have to really fight for it)
SCHOOLS and canteens in Germany have BANNED pork from their menus over fears of offending Muslim migrants, a top politician has revealed.
GETTY

Schools and canteens in Germany have banned sausages
An increasing number of public canteens, child daycare centres and schools have stopped serving sausages, bacon and ham over religious considerations.

Now members of Chancellor Angela Merkel's CDU party are fighting to keep pork on the menu, insisting the consumption of pork is part of German culture.

Daniel Günther, party representative, claimed that pork products were being taken off the menu in schools, nurseries and canteens across the country.

He said: "The protection of minorities – including for religious reasons – must not mean that the majority is overruled in their free decision by ill-conceived consideration.
(Yes we posted a similar story a day or two ago from another source but this story may mean even more schools and institutions have joined sharia compliancy, or it may be just a reprint of the same story. It is very important in any case)
3. Tunisia: At least 53 dead after militants attack town of Ben Gardane *GRAPHIC*
4. Egyptian student agrees to leave US after Trump comment (death threat)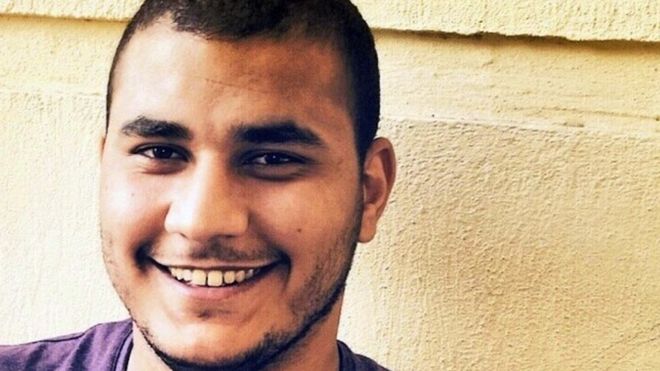 A student pilot from Egypt has agreed to leave the US after posting on Facebook that the world would thank him if he killed Donald Trump.
Emadeldin Elsayed, 23, was not charged with a crime but the US authorities sought to deport him, his attorney, Hani Bushra, said.

Immigration authorities said they would allow him to return home voluntarily as long as he departed by 5 July.

Mr Elsayed is being held in a jail in California after his visa was revoked.
5. Austrian classically-liberal politicians give pepper spray to women in Vienna
6. More than 31,000 pregnant women are living under ISIS – where children are taught from birth to be soldiers of the 'caliphate'
Over 31,000 pregnant women are living or trapped inside ISIS territory where children are indoctrinated into becoming jihadi child soldiers in Syria and Iraq.

The shocking findings have been uncovered by experts from the Quilliam foundation, a counter-extremism think tank based in London.

It is thought that 50 British children are among the child soldiers learning to become fighters for the jihadi group in Syria and Iraq.
7. JetBlue Flight Attendant Calls Police to Remove Muslim Women from Plane
A JetBlue Airways flight attendant reportedly called the police right after landing at Los Angeles, as she didn't appreciate being stared at by two Muslim female passengers. […] 

JetBlue Airways spokesperson Morgan Johnson told that while the plane was in the air, one of the crew members thought that two women were recording a security procedure. 

Johnson said that when the plane landed, authorities escorted the women off the plane and questioned them. The women explained that they were using a language translation app on their phone, and were released. 
8. France's Prime Minister Says He Understands Jews' Fear
(After reading this very short article it should be obvious that Jews should be afraid of dangerous liars like French PM Manual Valls. WARNING: CVE ahead)
France's Socialist Prime Minister Manual Valls says he understands French Jews' fear amid heightened religious tension in the country after attacks by Islamic extremists in Paris last year.

Valls expressed his "solidarity" toward French Jews and strongly condemned anti-Semitism whether it comes from the "far-left" or the "far-right" at an event Monday organized by the country's main Jewish organization.

"Yes, Jews of France are afraid to wear the kippa (the traditional skull cap), to go to the synagogue, to do shopping in a kosher market, to send their children to public school. That's a reality, and a reality we do not accept," Valls said at the annual dinner of the CRIF Jewish Council.

Many high ranking French politicians as well as Catholic and Muslim religious leaders attended the event.
(This article attempts to blame French conservatives and socialists for the danger facing Jews in France and make it look like the Muslims stand with the Jews. This makes Valls a hideous liar of historical proportions)
9. De Blasio Signs Executive Order: All City Bathrooms, Male or Female, Open to Anybody
(The little pictograms now mean 'men and Scotsmen')
"Access to bathrooms and other single-sex facilities is a fundamental human right that should not be restricted or denied to any individual," the mayor said. "Every New Yorker should feel safe in our city and this starts with our city's buildings." Except women, apparently, who now must share public restrooms with strange men. That must make them feel very safe.
On Facebook, de Blasio posted a message proclaiming an end to discrimination:
The Associated Press reports that the bill "doesn't require agencies to build new single-stall restroom or locker room facilities, but instead enforces that all individuals, including those who are transgender or gender non-conforming, are free to use single-sex facilities consistent with their gender identity."

The report goes on to say that public schools are exempt from the new law, but only because there is already a policy at NYC schools that allow use of locker rooms and bathrooms no matter a person's gender identity.
10. Canada: Fatal stabbing suspect turns himself in to Peel police
Peel police had issued an arrest warrant for Mohamed Nasr Sunday afternoon, warning the public that the Mississauga man should be considered armed and dangerous and not to approach him. Nasr is wanted in connection with the death of Hamza Lamadani, also 19, who died Saturday after an altercation on Webb Drive in Mississauga.
11. Australian Navy Says It Seized Weapons Headed for Somalia
The Australian navy says one of its warships has seized a large weapons cache from a fishing boat headed for Somalia.

A Defense Department statement issued Monday said the guided missile frigate HMAS Darwin was carrying out counterterrorism operations in the Middle East when it intercepted a fishing boat 313 kilometers (194 miles) from Oman to conduct a flag verification boarding.

After determiningthe boat to be stateless, the boarding team found 1,989 AK-47 assault rifles, 100 rocket-propelled grenade launchers, 49 PKM general purpose machine guns, 39 PKM spare barrels and 20 60mm mortar tubes.
Thank you Nash Montana, M., Wrath of Khan, ML., Buck, and all. More soon.