1. BBC quotes German police chief exercising the Countering Violent Extremism narrative 'par exelance'
Mr Jaeger also warned that anti-immigrant groups were trying to use the attacks to stir up hatred against refugees.

"What happens on the right-wing platforms and in chatrooms is at least as awful as the acts of those assaulting the women," he said. "This is poisoning the climate of our society."
(Depending on exactly what he is referring to of course, but I would hazard a guess he means any site telling the truth about who, what, and why these attacks are taking place as opposed to the German government and police who hid the facts of it for 3 days. The claim that those who speak plainly about real events and paint victims as victims and perps as perps are equal to or worse than (at LEAST as awful) is a perfect example of the CVE)
2. FIGHTBACK: German Vigilante Groups Pledge To Protect Women In Migrant Sex Assault Cities
(Vigilantism is unquestionably a very bad sign. This does not make it a bad thing when necessary. But its a very bad sign that its necessary)
Dusseldorf, the neighbouring city to migrant sex attack capital Cologne is the first German city to see a new citizen protection league since the new year's attacks, with thousands signing up to do their part.

Declaring "one for all, and all for one", the motto of Sweden and a saying commonly associated with the Three Musketeers the new 'Dusseldorf is Watching' group already had 2,300 members after it was launched on Facebook last night. The group intends to provide protection at major events and in city centres at weekends to ensure the safety of their fellow Germans, reports the Rheinische Post.
While the desire to "protect our ladies future" appears sincere the group has already come under attack not only by police who maintain law enforcement should remain firmly their own responsibility, but also by the press who have labelled the group "absurd" and criticised it for including members of biker gangs.
3. Reports: Cologne NYE assaulters were largely asylum seekers
(Just showing that Merkel at al lied about this as well)
A majority of men who sexually harassed women in Cologne on New Year's Eve were asylum seekers, German media reports. City police reportedly did not want to publicize this because of its "politically awkward" nature.
City authorities identified at least some of the perpetrators at Cologne as asylum seekers from Syria, even detaining or questioning some of them, according to reports by local newspaper "Kölner Stadt-anzeiger" and national daily "Die Welt," which published an online preview of investigations by its "Welt am Sonntag" Sunday paper. […] "There were, quite to the contrary of what was said publicly, identity checks on numerous people," the WamS quoted an unnamed officer as saying. "Most of them were recently-arrived asylum-seekers."
4. Syrian Refugee in Calif. Arrested on Terror Charges Identified
"Aws Mohammed Younis Al-Jayab allegedly traveled overseas to fight alongside terrorist organizations and lied to U.S. authorities about his activities," said Assistant Attorney General Carlin. "The National Security Division's highest priority is protecting the nation from terrorism, and we will continue to hold accountable those who seek to join or aid the cause of terrorism, whether at home or abroad."

"According to the allegations in the complaint, the defendant traveled to Syria to take up arms with terrorist organizations and concealed that conduct from immigration authorities," said U.S. Attorney Wagner
Federal officials have told Prime Minister Justin Trudeau that Canada's strategic interest would be well served by strengthening economic ties with oil-rich Saudi Arabia because of its powerful position in the Persian Gulf.

That advice sheds light on why the Liberals are rejecting calls to cancel a $15-billion sale of armoured vehicles to Saudi Arabia following its execution last weekend of 47 people, including a prominent Shiite cleric.
(Canadian C7 rifles have an effective range of 440 yards. The distance to Saudi Arabia is 6397.4 miles. I say we sell them all the rifles they want. Hell I say we give em to em)
6. More Swedes than ever are moving abroad
(A case could be made that these are real refugees while the ones getting refugee and preferential status, are not)
More Swedish residents chose to leave the Nordic nation to live in other countries in 2015 than at any other time in the last 160 years, freshly released figures suggest.

Between 1850 and 1930, there was mass emigration from Sweden amid high unemployment and crop failures, with around 50,000 people a year quitting the Scandinavian country.

According to Statistics Sweden, some 51,237 people left Sweden last year, including foreign-born residents heading back to their home countries or other destinations.
Canadian Prime Minister Justin Trudeau is keeping his post-election promises and planning to put an end to the participation of the Canadian Air Force in the allied bombings of ISIS. Instead, he is moving Canadian efforts towards training local forces and towards providing humanitarian aid in Syria and Iraq.

In an interview with Global News, Trudeau said that he sees no reason to change this new policy towards ISIS and the threat of Islamic terror, even if a terror attack similar to the one in Paris were carried out on Canadian soil.

Trudeau, who as Prime Minister receives daily briefings on matters of national security, said that "it is no surprise that there are angry extremists and terrorists out there who wish Canadians and Canada harm and countries like it around the world. The key on understanding that, is how we let that affect us."
8. Dummy Hellfire Missile Mistakenly Shipped to Cuba
According to the Journal report, the missile was properly shipped to Spain, where it was used in the training exercise. It was then taken on a somewhat roundabout journey through Spain, Germany and France before winding up at Charles de Gaulle Airport in Paris. From there, it was supposed to have been shipped back to Florida; instead, it was loaded onto an Air France flight to Havana.

U.S. officials have been urging the Cuban government to return the missile, the Journal's sources said. The U.S. and Cuba restored diplomatic relations in July 2015 after more than 50 years of hostility.

The Journal reported that the U.S. is also investigating whether the missile's disappearance was a deliberate act of espionage.
9. Maple Leaf Foods (T.MFI) looks to replace temporary foreign workers with Syrian refugees
(One wonders whether or not this presents a security risk to the secular food chain)
Maple Leaf Foods Inc. (TSX:MFI, Forum) has announced it will offer vacant jobs to Syrian refugees at its meat plants.

"We would be very pleased and honoured to be part of the solution in terms of helping find employment for the Syrian refugees," Rory McAlpine, Senior VP at Maple Leaf told the Canadian Press. "We have jobs available."

McAlpine says Maple Leaf has 25 positions available in Brandon, Manitoba and 10 in Lethbridge, Alberta.

"We already have some Muslims working in our pork plants, even though they do not consume pork. Similarly, Muslims may work in a chicken plant even if it is not producing halal chicken," he said.
10. Israel says four Palestinian knife attackers killed
Four Palestinians have been shot dead after trying to stab Israeli soldiers in two incidents in the occupied West Bank, Israel's military says.

Three attackers were killed at Gush Etzion Junction, where similar incidents have occurred, and the fourth was killed near Hebron, the army said.

No soldiers were injured. Palestinian health officials confirmed the deaths.

There has been an upsurge in violence between Israelis and Palestinians in recent months.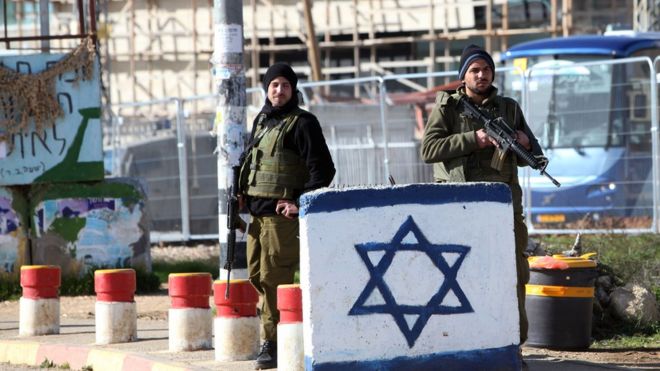 Thank you ML., M., Wrath of Khan, Shabnam, and all who sent in materials and comments.
So here is Stephen Coughlin's content rich 12 minute video on the CVE. I am reposting it here because this is a rare chance for the regular law abiding citizens of Western liberal democracies, to get ahead of all this. Using this model we can tell where government controlled media is going to go, and is going already as we see in item 1 above. Those who protect women from rape and groping etc. will be "at least as awful" as those who rape and molest and rob etc. It will not be as fun to watch as less important matters will be, but it will bolster our faith in our own perceptions to see what we predict come true as it proves the model valid, and we can dump the models of political correctness and offical narratives and act in our own interests.