Dear USA:
I get that you are afraid of large scale black rioting if you impeach Obama and remove him from office. But I would ask you to weigh the costs of that against his engineering a military loss to the Islamic State or to Russia or a nuclear exchange. Unthinkable? Ask yourselves if I had said 9 years ago that we would find ourselves where we are today if that was also unthinkable. We know that the ROE in every conflict under Obama against religious muslims either by design or by accident has guaranteed a loss. In Iraq, Afghanistan and now against the IS. The only battles the US won created space for the IS to assimilate such as Libya and in a way, Egypt.
Turkey shooting down a Russian fighter strikes me as a move designed to put major powers in between the Russians and the Islamic State. So the cost of impeachment of Barack Obama may be immeasurably lower than the cost of keeping him in for another year.
Turkey has shot down a Russian military jet which it says violated its airspace near the Syrian border.

The Russian Defence Ministry and Turkish Presidency, quoted in Russian and Turkish media reports, have both described the plane as Russian, and video posted by the Haberturk TV station appeared to show the jet coming down in flames.

A military official, quoted by Turkey's Dogan news agency, said the plane was shot down by Turkish F16s, and that the pilot was given prior warning.

Various reports described the plane as coming down in hostile Syrian territory, and the fate of the two pilots on board was unknown.
(Video of take down and more photos at link above)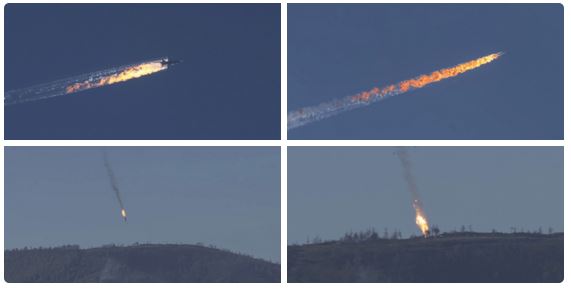 The photo below is alleged to be of the Russian pilot shot to death by captors as he attempted to maneuver his landing into safe territory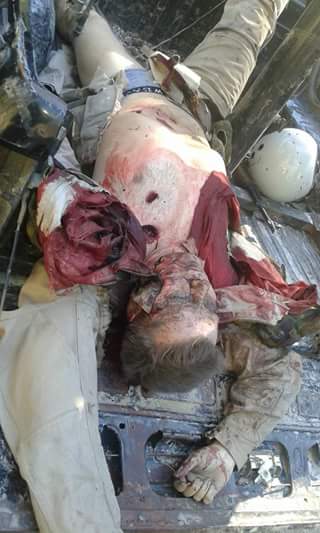 Pilot identified here: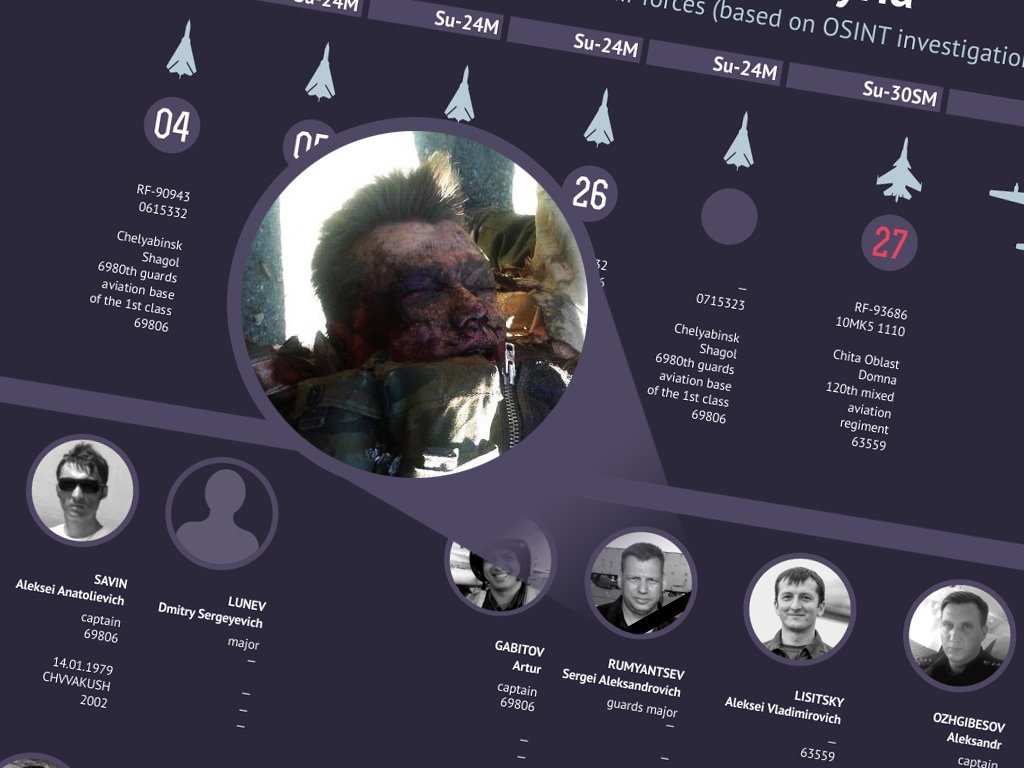 Thank you Tundra Tabloids, WTD., Oz-Rita, Wrath of Khan,  and others who sent in material on this insane story.
There is currently disagreement on where the Russian aircraft was when it was shot down. But one thing is for sure. Whatever muslim filmed it, was delighted by it.
UPDATE: Video showing cluster of delighted religious muslims surrounding body of dead Russian pilot
UPDATE 2 RT live feed on this story
Putin Press conf.
UPDATE 2 Related story on IS shooting down Russian aircraft with SAM
(Where would these dune dwellers get weapons that can defeat Russian counter measures?)