1: The series n Rotherham, a very thoughtful and important series on the historically unprecedented rape of the children of Rotherham England by muslims.
(I dont quite understand how these are ordered but this is the Youtube channel of the maker and hopefully you can all figure out which one goes before which other one either based on the upload date or the title, although the two do not seem consistent in terms of the order. The couple of videos I have seen, are very interesting)
2. A Finish state broadcaster does the usual informational slight of hand to force the narrative and an astute Finn fact checks it.
3. EXCLUSIVE: Hillary Shared An Email Network With The Clinton Foundation
(Autoplay video at the site which is at least related)
Hillary Clinton's private email server was housed at the same physical location and on the same network as an email server used and operated by the Clinton Foundation, Breitbart News has exclusively learned.

Records reveal that Hillary Clinton's private clintonemail.com server shared an IP address with her husband Bill Clinton's email server, presidentclinton.com, and both servers were housed in New York City, not in the basement of the Clintons' Chappaqua, New York home.

Web archives show that the Presidentclinton.com Web address was being operated by the Clinton Foundation as of 2009, when Hillary Clinton registered her own clintonemail.com server.
4. Russian jets in Syrian skies
Russian fighter pilots are expected to begin arriving in Syria in the coming days, and will fly their Russian air force fighter jets and attack helicopters against ISIS and rebel-aligned targets within the failing state.

According to Western diplomats, a Russian expeditionary force has already arrived in Syria and set up camp in an Assad-controlled airbase. The base is said to be in area surrounding Damascus, and will serve, for all intents and purposes, as a Russian forward operating base.
5. Germany: Riot police unleash batons on anti-PEGIDA protesters in Leipzig
6. Nearly 80 dead after Boko Haram village attacks
Boko Haram attacks over the weekend have killed almost 80 people in three villages, locals report. Nigerian officials have also confirmed the extremist group's sudden expansion into Lagos and other parts of the country.
Local officials, residents and a vigilante fighter reported the weekend violence in Nigerian villages on Monday. Members of the Islamist terror group Boko Haram allegedly rode in on horseback and began opening fire sporadically on residents of the remote villages of Baanu, Karnuwa and Hambagda.
7. Nigeria's Boko Haram 'spreads to Lagos'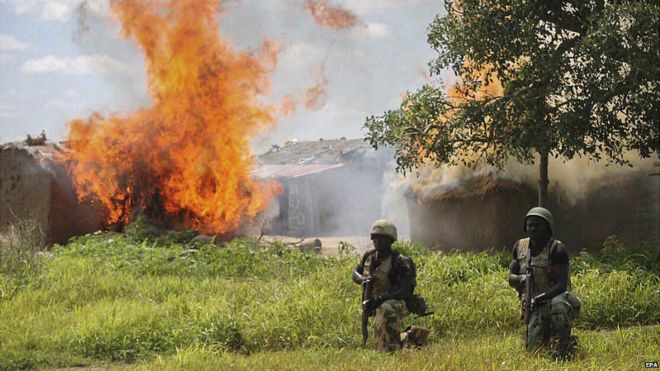 Boko Haram is trying to expand its activities beyond Nigeria's mainly Muslim north, to include the commercial capital Lagos, as well as other parts of the country, officials say.

Nigeria's intelligence agency says 12 members of the Islamist militant group have been arrested in Lagos since July.

It is not possible to independently verify details of the statement.
8. These five countries could break European law with their policies on Muslim refugees
Several countries in Europe could be at risk of breaking EU laws on discrimination if they follow through with suggestions that they would only accept refugees if they are non-Muslim.

As Quartz highlights, senior politicians from several countries in eastern and central Europe have heightened anti-Muslim rhetoric in recent weeks as the continent's "migration crisis" continues.

Bulgaria

At an EU summit in April, Bulgarian prime minister Boyko Borissov said his country has "nothing against Muslims", but feared that if any more Muslims "come from abroad" the country's demography was at risk of "radical change".

Czech Republic

Czech president Milos Zaman has spoken out against accepting refugees from North African countries like Libya.

"Refugees from a completely different cultural background would not be in a good position in the Czech Republic," he said.
Thank you Buck, M., Gates of Vienna, CB Sashenka, Richard and all.
"The man that hath no music in himself, Nor is not moved with concord of sweet sounds, Is fit for treasons, stratagems, and spoils; The motions of his spirit are dull as night, And his affections dark as Erebus. Let no such man be trusted. Mark the music."
– William Shakespeare
"From among my followers there will be some people who will consider illegal sexual intercourse, the wearing of silk, the drinking of alcoholic drinks and the use of musical instruments, as lawful. And there will be some people who will stay near the side of a mountain and in the evening their shepherd will come to them with their sheep and ask them for something, but they will say to him, 'Return to us tomorrow.' Allah will destroy them during the night and will let the mountain fall on them, and He will transform the rest of them into monkeys and pigs and they will remain so till the Day of Resurrection."
-Islam's prophet and founder, Mohamed