1. Bangkok confirmed dead at 27 with more expected.
2. A massive explosion has occurred at Kuwait's Shuaiba oil refinery. 
(This is very recent so no info really available so far that I have found)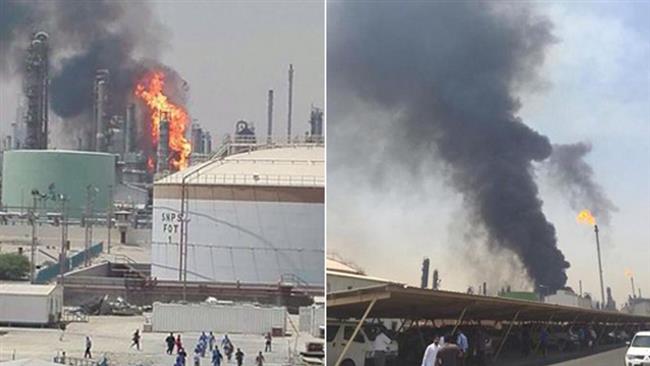 3. WASHINGTON, Aug 17 (Reuters) – The U.S. State Department on Monday said it was too soon to tell if a blast at a renowned shrine in Thailand's capital that killed at least 16 people was a terrorist attack.
(At this stage, one could write a comprehensive encyclopedia of important world events and motives that the US. state department doesn't know)
4. Geert Wilders' speech in the US for the Conservative Forum earlier this month
5. Hamas and Hizb'allah try to use Islamic State atrocities as a smoke screen for their own, try and get Canada to take them off blacklist and consider them an 'ally'
Two political parties in the Middle East designated as terror groups by Canada predict the Islamic State in Iraq and Syria (ISIS) movement won't survive and question why they're blacklisted when co-operation could defeat the common enemy.

Representatives of both Hezbollah and Hamas in Lebanon have separately condemned ISIS in rare meetings with The Canadian Press.

Prime Minister Stephen Harper has denounced the jihadist militants, a position he has used to buttress Canada's involvement in the U.S.-led coalition conducting airstrikes in Iraq and Syria.
(A quick read of the Hamas charter should make it easy to see the distinction between they and the Islamic State is lilliputian at best)
6. Suffolk airbase personnel targeted by Isis for terrorist attacks, according to "hitlist"
The Sunday Times reported this week that extremists in the UK are being given a dossier of 16 names of personnel who have served at the two bases – as well as RAF Menwith Hill in Yorkshire and RAF Alconbury in Cambridgeshire – to be targeted.

The document was compiled by a group calling itself the 'Islamic State hacking division' before being leaked online, according to the paper.

It is believed to be run by Junaid Hussain, 21, from Birmingham, and Sally Jones, 46, who both joined Isis in 2013.

A warning for those on the list states: "We are extracting confidential data and passing on your personal information to the soldiers of the khilafah (caliphate) who soon, with the permission of Allah, will strike at your necks in your own lands."
Thank you Buck, M., Wrath of Khan, Richard and many more. Its going to be a busy day and there are some interesting things in the works now for later.