1. Ezra Levant is uniquely singled out for prosecution by the Law Society of Upper Canada for his remarks on the 'Human Rights' commission. He compares other figures who have said worse about other government agencies and win awards, while he is faced with a costly trial. Nat Post article here
2. Allen West speaks to NYC crowd protesting Obama's surrender to Iran
3. Nigeria's Muhammadu Buhari: US 'aiding' Boko Haram with arms ban
(The only surprise is that Nigeria's new muslim president is admitting it. I'm pretty sure the rest of us knew)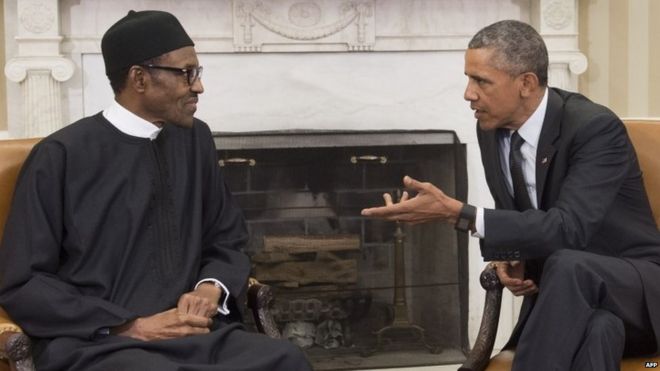 The US has "aided and abetted" the Boko Haram Islamist militant group by refusing to provide weapons to Nigeria, President Muhammadu Buhari says.

A US law prevents the government from selling arms to countries which fail to tackle human rights abuses.

Mr Buhari met President Barack Obama in Washington on Monday to seek further assistance.

Boko Haram has killed some 10,000 people since 2009 and has also kidnapped hundreds of girls and women.
(That US law I suspect is "more honored in the breach than in the observance" -WS)
4. Israel passes law to give long jail time to people who throw rocks with intent to harm. 
(Not surprisingly, the muslim members of the Israeli Parliament feel its a breach of their right to protest. But throwing a rock at someone can kill or permanently disable them and should be viewed no differently than any other kind of kinetic attack)
5. Palace Intrigue: Chinese Soldiers Storm Replica of Taiwan Presidential Office
Is Beijing doubling down on its longstanding threat to reclaim Taiwan by force? That's a concern for some Taiwanese after China's state broadcaster showcased a recent military drill that featured soldiers storming an apparent replica of the island's presidential palace.

Officials in Taipei have denounced the drill as harmful to the rapprochement of recent years between Taiwan and China, after decades of hostility following a civil war in the middle of the last century. Political and military experts, meanwhile, say the apparent targeting of an important political symbol for Taiwan marks Beijing's latest bid to sway Taiwanese voters ahead of a key presidential poll next January.
(One might suspect that the bookies would be estimating that all these suppressed military moves by nations might make these moves before the next US election. It is clear Obama will do nothing to anyone to stop anything. His red lines are written in sidewalk chalk and he does more to prevent push back against tyrants than to actually prevent tyranny. So unless these powers like China are waiting for Obama to finish his depreciation of the military overall so that a new leader cannot act appropriately, the big money is likely on a Chinese action within the next 15 months or so)
6. Islamic State threat: Isis plotting to use drones to bomb crowds at major British events
GETTY
Isis could be plotting a drone bomb attack in Britain
Terrorists want to use the unmanned machines – available for as little as £100 on the high street – to drop explosives on large crowds at popular sporting and cultural gatherings.

Defence chiefs fear they could launch a multi-drone attack carrying several bombs, even using airborne cameras to film the bloody carnage below for twisted propaganda videos.

Senior MI5 figures believed that Isis has already tested how much plastic explosive the flying machines can carry, getting as far as experimenting with detonation devices.
7. Full video of Dispatches Escape from the Islamic State
Here is a mirror of the video above in case for any reason it doesn't work
Thank you Snaphanen, Gates of Vienna, Richard, M., and many more.