1. London England: 'Al-Quds' day
2. 13-year-old Jewish boy wearing kippah attacked in Paris
The boy was beaten by a band of six youths described as being of ''African origin'' who attacked him as he left his Jewish school.

One of the attackers shouted: ''Beat that dirty Jew''. Before fleeing, they stole the victim's phone.

The Jewish boy was taken to hospital with wounds on his head
3. TEHRAN – Ahmadinejad joins millions for Al-Quds Day celebrations
4. CNN on Death to Israel day
5. U.S. designates Tunisia as major non-NATO ally
WASHINGTON, July 10 (Xinhua) — U.S. President Barack Obama upgraded the ally status of Tunisia on Friday, designating the northern African nation as a major non-NATO ally of the U.S.

The status will qualify Tunisia for certain privileges in defense and security cooperation, making it easier for the country to get financial and military aid from Washington.

Obama announced the decision in a memorandum for Secretary of State John Kerry, according to a statement issued by the White House.

Obama hosted Tunisian President Beji Caid Essebsi in May at the White House, pledging continued economic aid and other support to help the ongoing transition in Tunisia.
6. An investigation is underway against the new consular general (CG) in Los Angeles, Hamid Asghar Khan.
(The usual. Monetary and power corruption and sexual misconduct)
7. Revealed: The Muslim Brotherhood's British Property Portfolio Bankrolling Global Islamism
A registered charity with an £8.5million property portfolio in the UK, whose leaders have alleged links to al-Qaeda, Hamas and even the terrorists behind 9/11, has been revealed to exist solely to fund international Islamist organization, the Muslim Brotherhood. The trust owns 47 student flats in Leeds and the student rents have been unwittingly bankrolling political Islam in Europe for years.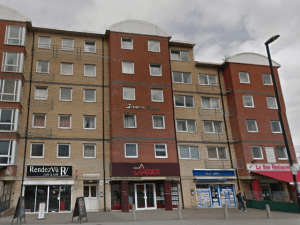 The Leicestershire-based Europe Trust, which was created in 1996 with the backing of Gulf donors, claims to be "a non-political, non-profit making and independent, charitable organisation" on its website, which seeks to "contribute to a harmonious society where equal opportunity and quality of life are a reality for everyone" by supporting "the advancement of the Islamic religion." However, it sends funds to the Federation of Islamic Organisations in Europe (FIOE), identified as the Brotherhood's unofficial representative network on the Continent by experts; the Muslim Association of Britain (MAB), a member FIOE identified as "the Brotherhood's representative in the UK" by a government minister in 2010, and a network of Arabic-language religious schools attended by one of Lee Rigby's murders.
8. Who is this new AQAP head who calls for more attacks on the West?
9. Just in time for 'Death to Israel' day, Andrew Bostom chronicles the history of Shiia Islam and its genocidal and barbaric hatred of Jewish people
Thank you M, Yucki, Andrew Bostom, Richard, Wrath of Khan, and many more. More to come today no doubt.