1. The Agenda to Erase America (GoV)
As a follow-up to the excellent work of Ann Corcoran at Refugee Resettlement Watch, the Center for Security Policy has just published a report on the alliance between Islam and the Left to destroy the cultural fabric of the United States through mass immigration from Muslim countries.
Below is the press release that was sent out today by Secure Freedom.


New Report Heralds Existential Threat to America
Washington, D.C.: The Center for Security Policy today released a new report by the investigative journalist James Simpson: The Red-Green Axis: Refugees, Immigration and the Agenda to Erase America.
2. Mosul, turning point in a 'spiral of horrific crimes'
3. Graham: Obama doesn't have the will to fight ISIS
4. Andrew Bostom: Lou Dobbs, The Lone True Free Speech Champion at Fox
Lou Dobbs rose (well) above the empty, hypocritical, preening din of all his colleagues at Fox News last evening: he unabashedly displayed the new free speech billboards (see above) of Pamela Geller/The American Freedom Defense Initiative (AFDI), which feature ex-Muslim Bosch Fawstin's thoughtful, Garland exhibit award-winning Muhammad drawing.

As I have repeatedly demonstrated (see here; here; here; here; and here). despite the rhetorical flourishes in support of free expression by those at Fox News—notably Megyn Kelly—contra Dobbs' forceful action, unaccompanied by empty rhetoric, none of his colleagues showed Mr. Fawstin's non-profane, liberty affirming drawing. I had my own refreshing—and related—experience with Dobbs when he provided me a forum to explain without compromise the quintessence of the Sharia, in all its freedom-crushing (including free expression abrogating) totalitarian severity.
(The media has consigned the enlightenment itself into the dustbin and do so with an air of pompous, strutting moral superiority. It boggles the imagination to see a suicide so proudly done)
5. Exceptional Louder with Crowder
6. Hipster barista accidentally draws Muhammed in Muslim's latte. Beheading at eleven.
(From Twitter)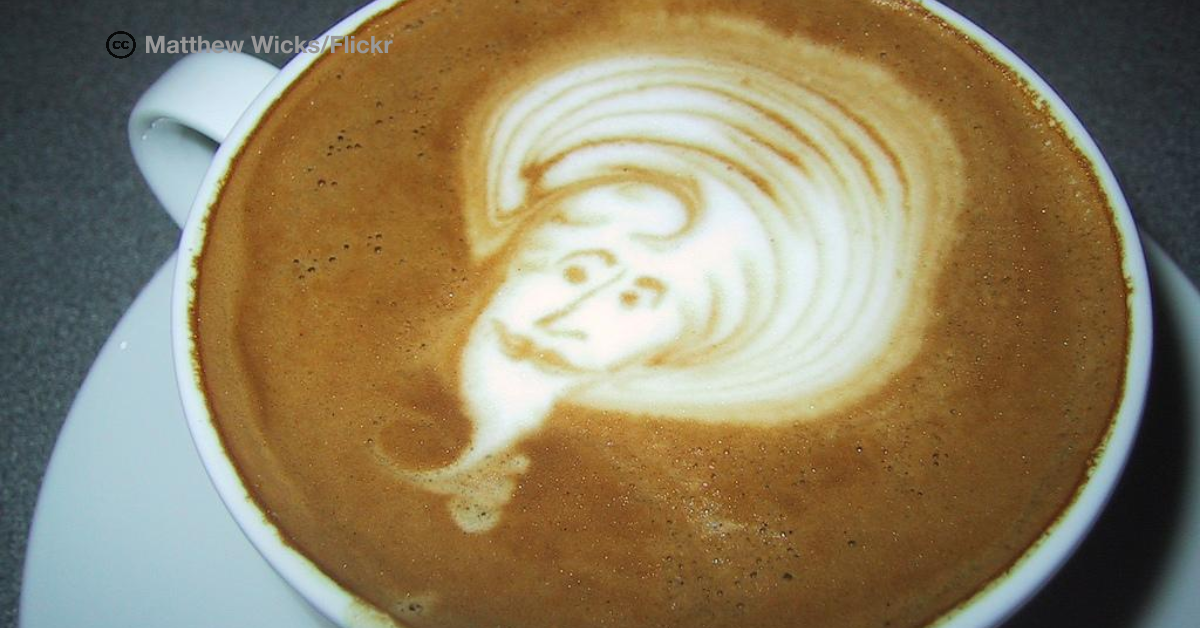 7. A man in turkey shouting allah hu ackbar tried to set a Greek Orthodox church on fire
8. Jerry Seinfeld on political correctness and its impact on comedy
Thank you Ox AO., M., Wrath of Khan, Yucki, TR., Richard and all. More to come.