1. Almost a third of school pupils believe 'Muslims are taking over our country', study claims
Almost a third of schoolchildren believe that Muslims are "taking over our country" according to the largest study of its kind carried out in the UK.
A survey of almost 6,000 children aged 10 to 16 across England found that negative attitudes towards migrants and Muslims were widespread among school pupils.

The data, based on questionnaires sent to more than 60 schools across the UK by charity Show Racism the Red Card (SRTRC) between 2012 and 2014, also found that 60 per cent of children questioned believed "asylum seekers and immigrants are stealing our jobs".
(The headline should read, "Two thirds of students oblivious to the threat of Islam")
2. US admin,  Fully aware. (Makes Iran Contra look like a nice day at the movies)
3.  Gates of Vienna on the Ottawa cancelation of the draw whatever you want event
4. Danish jihadists cashed in on welfare benefits
According to an Employment Ministry document obtained by Radio24syv, the Danish Security and Intelligence Service (PET) told the Danish Agency for Labour Market and Recruitment (STAR) that there have been 32 instances of Danes receiving unemployment benefits from the state while waging jihad in Syria.

The payments to the 32 individuals amount to a total of 378,000 kroner ($58,000 or 51,000 euros).

"STAR has thus far received information pertaining to 32 people who, according to PET's information, have gone abroad in relation to the conflict in Syria while at the same time receiving social benefits in the form of kontanthjælp and dagpenge [two types of unemployment benefits, ed.]," a document from STAR stated.
5. Islamic State 'seizes part of Syria's Palmyra'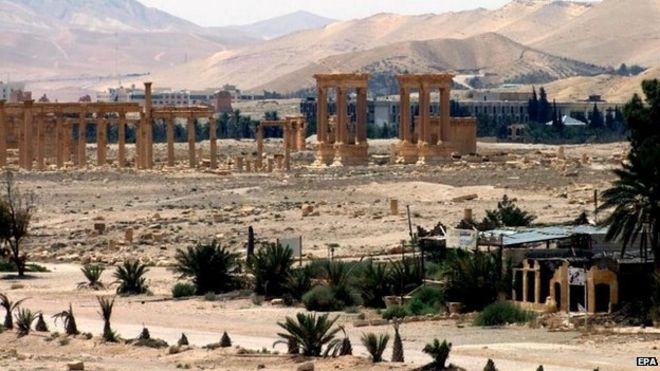 Islamic State fighters have seized the northern part of the ancient World Heritage-listed city of Palmyra in Syria, a monitoring group has said.

Militants seized part of the town of Tadmur located on a strategic east-west route next to Palmyra on Saturday but had been pushed back from the ruins.

Palmyra contains architecture of one of the most important cultural centres of the ancient world, according to Unesco
6. Ten Montreal Residents arrested at Pierre Elliott Trudeau Airport
Montréal, May 19, 2015 – The Integrated National Security Enforcement Team (INSET) made a series of arrests last weekend in order to disrupt the plans of ten young Montréal residents suspected of wanting to leave the country to join jihadist groups. The arrests took place at the Pierre Elliott Trudeau Airport.

No charges have been laid at this time, and the investigation is ongoing. Consequently, the RCMP is unable to disclose the identity of the persons who were arrested or any information that led to their arrests. We can say, however, that the families and friends of the young persons have been met by investigators. All ten young persons arrested had their passports confiscated.
(BBC link here with quite a different slant on the story)
7. Moroccan muslim man arrested for attack on museum which killed 20
Thank you Draculea, M., Wrath of Khan, Don C., and many more. There are some interesting links about the Rohinga muslims leaving Burma and being turned away from Thailand and Malaysia in the user comment post for today for those following the various migration issues related to islam and its horrors as well as geopolitical events such as various attacks and tactics in the kinetic war with islam in the Islamic State