1. Islamists Torch At Least 68 Churches in Nigeria in One Month
At least 68 churches, two of which were Baptist, have been burned in the West African country of Niger.

Panlieba Tchalieni, president of the Union of Evangelical Baptist Churches of Niger, reported that the church burnings, carried out by Muslim extremist group Boko Haram, occurred in the Zinder region and Niamey.

"In terms of Baptist churches in Niger, we have two churches that are burned: the first evangelical church in Niger built in 1928 and another behind the Niger River built 15 years ago," Tchalieni said.
2. Israel launches airstrikes on Syria following rocket attack, 'red line' warning from Iran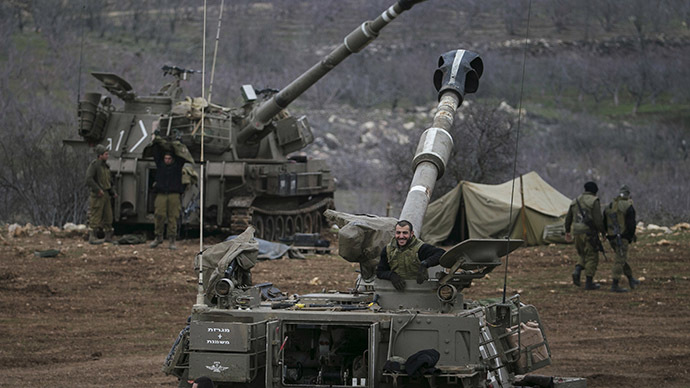 Israeli jets struck several targets in Syria in response to Hezbollah rocket fire into the Israeli-occupied Golan Heights, the IDF said. The exchange came as Iran warned Tel Aviv of crossing a "red line" with the murder of an Iranian general in Syria.

The Israeli Air Force (IAF) announced striking Syrian army artillery targets late on Tuesday night in response to an earlier rocket attack on Golan Heights and Mount Hermon.

"The IDF views the Syrian regime as responsible for what occurs in its territory, and will act at any time and any way it sees fit to protect the citizens of Israel," the IDF said.
3. Brother of Montreal massacre victim campaigns against the gun registry and more gun control
4. Motorcycle gunmen kill Ugandan prosecutor
(This is a serious story. Similar to the Argentinian one where a significant government person is killed for trying to uphold the law in their own nations. This can have a highly corrosive effect on democracy etc.)
Kampala, Uganda (CNN)Gunmen on a motorcycle have shot and killed Uganda's lead prosecutor in the2010 bombings that killed 76 people who were watching the World Cup finals.
Joan Kagezi stopped at a roadside produce stand in a Kampala suburb Monday evening to buy some fruit when her assailants approached, according to police.

"Criminals riding on a motorcycle … stopped next to the parked car she was driving and shot her twice in the neck and shoulder through the window on the driver's side," Kale Kayihura, the inspector general of police, said Tuesday. Kagezi was pronounced dead at a local hospital.

Kagezi was the lead prosecutor in the case of 13 terror suspects now before the High Court in Kampala. The blasts erupted in an Ethiopian restaurant and a rugby center while crowds watched the World Cup finals on TV. Spain defeated the Netherlands 1-0 in the 2010 championship hosted by South Africa.
5. Robert Spencer at YAF on the Islamic State and how it can be fought
(Volume very low!)
Post speech interview:
Thank you Tasha C. Don C. Oz-Rita, Wrath of Khan and many more who took the time to post links.
I would like to add a suggestion of my own to the Obama administration and Western powers that are in negotiations with Iran over their nuclear weapons program.
Please do not call it a deadline. It really ruins a good word. Instead, call it a 'I don't feel very well' line. Or better, a 'honey where's the Tylenol' line. Or a 'have you seen the thermometer' line. But to quote Inigo Montoya from The Princess Bride, the word deadline clearly "does not mean what you think it does"
Eeyore