1. Austrian Islam bill stirs feelings of alienation
The bill contains several provisions that will make life easier for the nearly 600,000 Muslims among Austria's 8.6 million inhabitants, the second-largest religious group behind Catholics.

For example, Muslim clerics gain the right to visit hospital patients, soldiers and prisoners. In addition, schools and other public institutions will have to offer food in line with Muslim rules.

On the other hand, the bill stresses that national law stands above Muslim sharia law, a provision that is absent in Austrian laws governing other religions.
2. Child sex scandal council hires 'mentors' linked to hard-liners

>Street UK's founder, Abdul Haqq Baker, pictured outside Brixton Mosque in 2001 Photo: Geoff Pugh/The Telegraph
8:30AM GMT 22 Feb 2015
The council which failed scores of girls abused by a sex grooming ring has hired a radical Islamic group to "mentor" potential abusers from the Muslim community.
The group, Street UK, also has links to the Trojan Horse plot, in which hard-line Muslims sought to Islamise state schools and push out secular head teachers.
The contract is part of Oxfordshire County Council's response to Operation Bullfinch, which saw seven men convicted of 59 sex crimes against children and sentenced to a total of 95 years in prison. Five were of Pakistani origin and two were North African.
3. Group Wants ND House GOP to Apologize for Canceling Prayer
(Because it wouldn't be Easter without muslims praying for the defeat of Christians at a legislature)
The largest Muslim civil liberties group in the U.S. wants North Dakota House Republicans to apologize for canceling a Muslim's opening floor session prayer on Ash Wednesday and having a Christian deliver the invocation instead.

Dr. Nadim Koleilat, a surgeon in Bismarck and president of the city's Muslim Community Center, went across the hall and delivered the invocation to the state Senate, without objection from the lawmakers in that chamber.
4. Saudi king: 'terrorism fueled international opinion against Islam'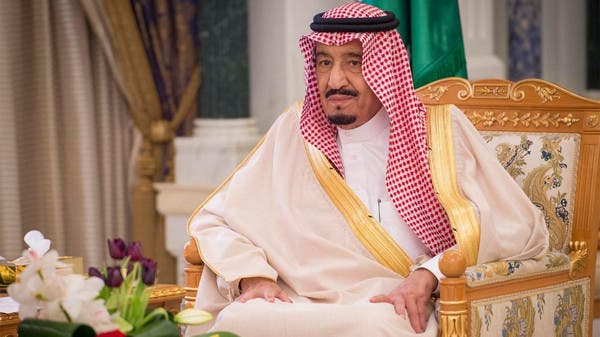 Saudi King Salman bin Abdulaziz on Sunday denounced terrorism and radical Islamists who he said were not only "threatening Muslims" but also tainting and vilifying the image of Islam to non-Muslims.

King Salman's statement was presented by Prince Khaled al-Faisal bin Abudlaziz, the royal's Makka region advisor at the opening of an international conference titled "Islam and Combatting Terrorism" that is organized by the international Organization of Islamic Conference (OIC).

King Salman described "Muslim nations" as being "threatened by the infiltration of Islamized terrorism with its killing, oppression, pillaging and other ranges of aggression that have trespassed the borders of our Islamic world."
(Perhaps if he stopped funding them and preaching to do terrorism, they may stop tarnishing the image of islam amongst it's victims)
5. Al-Azhar refuses to consider the Islamic State an apostate
The sheikh of Al-Azhar, Ahmed al-Tayeb, repeated his rejection of declaring IS apostates on Jan. 1, during a meeting with editors-in-chief of Egyptian newspapers. This sparked criticism from a number of religious, political and media parties, especially since Al-Azhar could have renounced the Nigerian mufti's statement on IS without addressing the issue of whether or not Al-Azhar considers the group apostates.
(Someone should really tell Obama about this)
6. The question of the next attack which will be done by a lone muslim and has nothing to do with islam but is likely coordinated by the Islamic State and the OIC at the UN, can probably be determined from information on this website. It includes a 75 minute video of Stephen Coughlin however, explaining the OIC's plans to normalize and enforce blasphemy laws world wide for islam. So this isn't a quick click-and-read. This will be an all day research project. But I suspect for some people in a Jewish institution somewhere and someone who believes in Free speech, possibly including burning korans, it may be worth the time to check out this page.
7. CBC is reporting that the Al Shabab video, posted here the other day, threatens to attack the West Edmonton Mall.
(As I understand it, the WEM has 2 submarines which means it has better defenses per capita than Canada as a whole!)
Thank you CB Sashenka, Draculea, and all who sent in material.