1. Fire destroys mosque in New Jersey.
Fire destroys Jersey City mosque
Thick plumes of smoke and intense flames rip through a mosque in Jersey City, New Jersey. The two-alarm fire broke out just before 6:00 AM Friday morning. It took firefighters about an hour to bring it under control. Aerials from a news helicopter show firefighters on the roof of the Al-Tawheed Islamic Center. They used sledgehammers to break through windows to let the smoke escape. Local media is reporting no one was hurt in the blaze. The cause of the fire is under investigation.
2. Women teachers told not to apply for jobs at UK Muslim school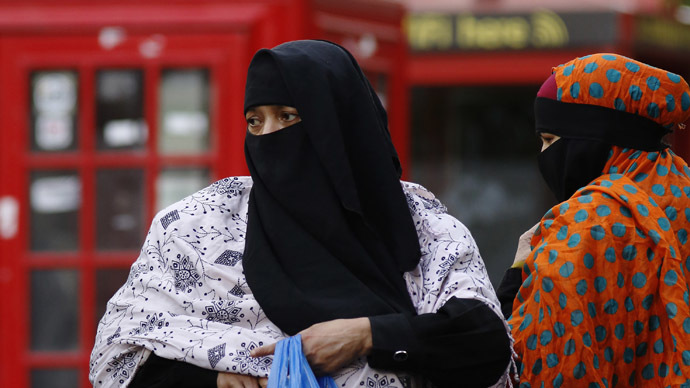 An Islamic boy's school in Leicester, central England, advertised for a new science teacher but ruled out any female applicants. Secular campaigners are saying this is the latest example of religious practices being accommodated in the education system.

The advert, which was published by the outsourcing company Capita and has now been withdrawn,asked for a "Male Science Teacher" to cover classes on a short-term contract earning up to £150 ($250) a day, the Telegraph reports.
3. Gunmen Kill French National in Benghazi
(They should put that on their tourist brochures)
Gunmen killed a Frenchman and wounded an Egyptian in separate attacks in Libya's eastern city of Benghazi on Sunday, security sources said, as insecurity threatens to overwhelm the North African nation.

At the same time, in the capital, Tripoli, protesters stormed parliament to demand the dissolution of the General National Congress (GNC), shooting and wounding two lawmakers and beating others.
4. Anti war protest in Moscow. Dozens arrested. 
6, Shiia tard march in Ottawa Canada. The sign at 43 seconds carried by a kid needs checking. "Every land is Karbala" is a little concerning. This was on March 1 2014
Thank you M, Wrath of Khan, and all. More to come. Sorry about that.