Islamic fundamentalists adhering to the fundamentals of Islam.
It's one of the first things that they do, blow up shrines, even Islamic ones, that don't adhere to the purist/Mohamed inspired way.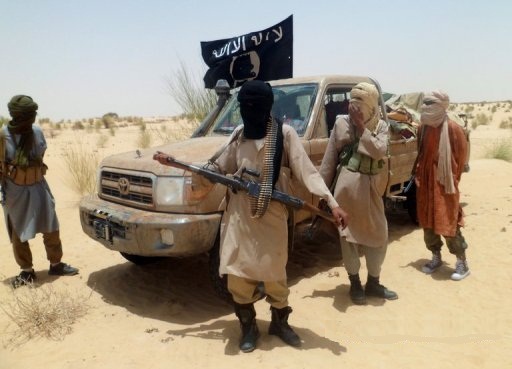 Mali Islamists attack UNESCO holy site in Timbuktu
Sat May 5, 2012 3:12pm GMT Print | Single Page [-] Text [+]
By Tiemoko Diallo and Adama Diarra
BAMAKO May 5 (Reuters) – Malian fighters from the Ansar Dine Islamist group attacked and burned the tomb of one of the town's saints, classified as a UNESCO World Heritage Site, residents and a regional official said on Saturday.
The militants broke off doors, windows and wooden gates from the grave and burned them, they said, in the first reported attack on a shrine in Mali.
El Hadj Baba Haidara, an elected member of parliament from Timbuktu told Reuters some young people were discussing how to react despite being unarmed.
"There is a risk the people may revolt because this is something that affects their dignity. This tomb is sacred, it is too difficult to bear," Haidara said.
Ansar Dine, along with Tuareg rebels and other armed groups, swept through northern Mali in March and April, seizing the northern half of the country and its ancient towns of Timbuktu, Gao and Kidal after the government collapsed in a March 22 coup.
While the rebel MNLA has declared an independent state in the north, al Qaeda-linked Ansar Dine – led by veteran Tuareg leader Iyad Ag Ghaly – has rejected that idea and said the group's objective was to impose Islamic law in Mali.
Via Zip