This ain't good.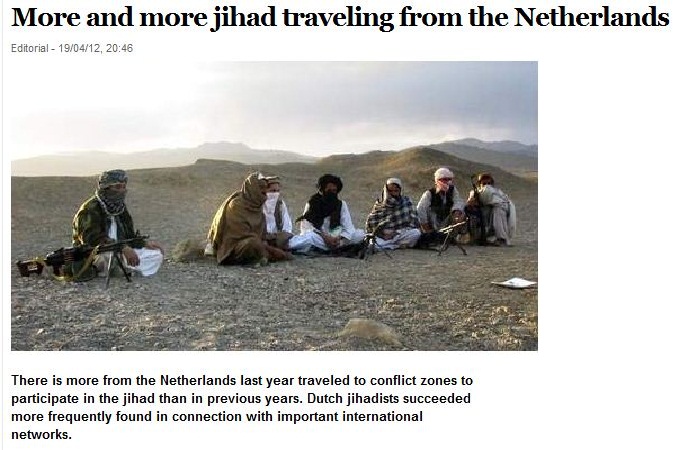 From BadNewsFromTheNetherlandsBlog:
Sunday, April 22, 2012
Increasing Number of Dutch Jihadists
The Dutch Intelligence Service (AIVD) mentions in its annual report that the number of Dutchmen who travel to troubled areas to participate in the "Jihad" has increased. A number of them have traveled to Afghanistan to participate in Jihadist activities. Dutch Jihadists have also succeeded in developing contacts with key people in international jihad networks. In addition, Dutch authorities have prevented a number of potential jihadists from leaving the country.