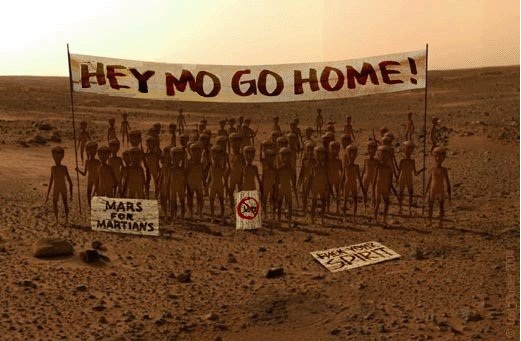 H/T: Baron Bodissey: "Taking Islam to the E.T. community!"
New Mosque Opens in Roswell
The Roswell Community Masjid cut the ribbon on its new building last weekend.
With the support of local leaders in attendance, Roswell Community Masjid (RCM) cut the ribbon on its new mosque last weekend.
Representatives from other Roswell spiritual organizations, businesses and political entities showed up Sunday, Feb. 19 to the new mosque location at 345 Market Place in Roswell, not far from where it previously rented space in the shopping center at Grimes Bridge Road and Holcomb Bridge Road, next to Provinos.