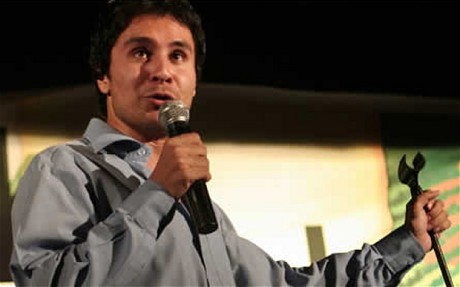 Saad Haroon: It was just a joke guys, come on!
Who ever said Islam cares for funny? KGS
Saad Haroon has been accused of mocking Islamic values prompting bloggers to call for him to be stoned to death.
The video follows his tongue-in-cheek efforts at serenading a "sexy ninja" or "mystery prize" hidden beneath a black niqab, with only her dark eyes visible through a narrow slit.
"Burka woman, in your black sheet," he sings, "Burka woman, with your sexy feet, "Burka woman my love for you it grows, every time I see your toes." He even describes going home to "practise flirting with my living room curtain".