The Tundra Tabloids received word that Fjordman would be interviewed by VG.Nett in Norway, on his terms. The TT's good friend and colleague has now chosen to end using his pseudonym of Fjordman once and for all. Peder is a peaceful chap with a conscience that he can't keep quit, nor would he want to, he has to tell the truth…that's who he is. KGS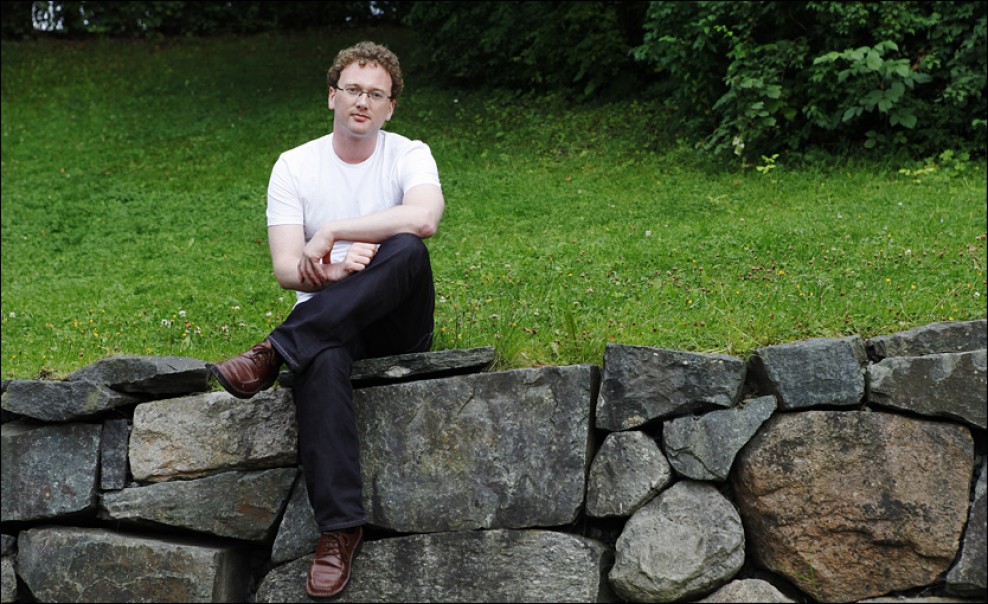 RATTLED: – I have warned my family about this interview, and I'm now going into hiding because of my personal safety, says Peder Jensen. Photo: NILS BJÅLAND, VG
Breivik's political idol «Fjordman» emerges from anonymity
– I am Fjordman
(VG Nett) In an exclusive interview with VG, Peder Jensen (36) sheds his alias as the right wing blogger «Fjordman», and talks about his shock at being cited as an influence by terrorist Anders Behring Breivik.
Thursday he was questioned for several hours by Norwegian police about his supposed interaction with Breivik (32).
Under the alias «Fjordman», he has been a prolific blogger on different far-right websites, and was cited extensively in Breivik's rambling manifesto.
The 36 year old man, originally from the coastal town of Ålesund, agreed to an interview in a café in Oslo Thursday evening.
In accordance with his lawyer, he has elected to be interviewed in VG using his real name, and asks that journalists do not contact his neighbors or family.
– I have warned my family about this interview, and because of my own safety, I'm now going into hiding, says Jensen.
Norwegian text:Her er drapsmannens forbilde «Fjordman»
Soft spoken and unassuming, he is dressed in a white t-shirt and dark jeans. He says he was horrified at being cited a total of 111 times in Breivik's 1500 page manifesto.
– I have not read the manifesto, but I have seen bits and pieces referred in the media, and some parts have been shown to me by others, he says.
During the period between 2009 and 2010 he received a handful of emails from Breivik, where he told Jensen that he was working on a book. In one email written towards the end of 2009, he also asked if he could meet his political idol «Fjordman». Jensen refused.
– I don't know why he wanted to meet me, but I declined. Not because of his extreme views, but because he didn't seem very interesting – like a vacuum cleaner salesman. «Pie in the sky», I thought to myself when I re-read the emails, says Jensen, again stressing that he never met Breivik personally.
Police sources confirm that Jensen has been questioned as the blogger «Fjordman», and that they are certain of his identity.
– I feel it's my duty to give a statement to the police, and I wanted to do this interview because my name eventually would have emerged anyway, resulting in a media frenzy. It is also a way for me to clear my name, says Jensen.
Norwegian police confiscated his computer Thursday, and even though he was questioned as a witness, he feels that the police are looking to implicate him.
– They won't find anything on my computer regarding any criminal matters or Breivik, he says.
Jensen has a masters degree in culture and technology from the University of Oslo, and has studied Arabic at the University of Bergen and the American University in Cairo. In his master's dissertation he wrote about censorship and blogging in Iran.
He has never been a member of any political party in Norway, and after completing his compulsory military service, he says he has never touched a gun.
After the terrorist attack and his blog being cited as an influence, Jensen says he will never use the alias «Fjordman» again.
– I don't wish to be associated with Breivik and his horrible actions, he says.