True North link here. They have several photos and videos of the man and are offering so far, $6,500.00 for a positive ID.
We may have a few photos of him as well: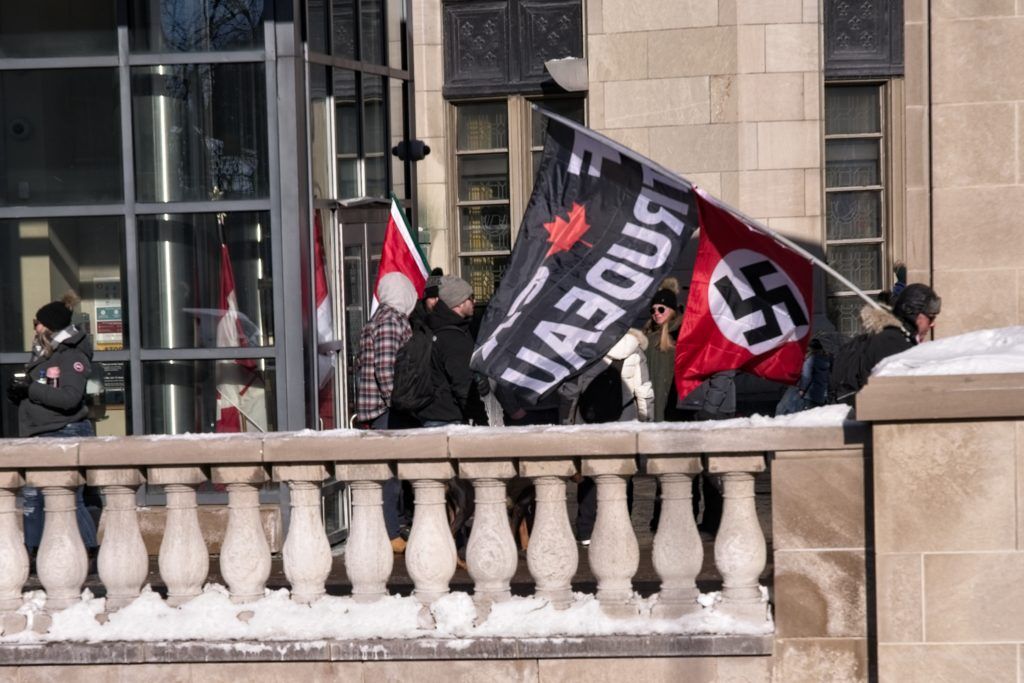 In the next photo, pay extra attention to the flag itself. Notice that it still has all the creases from the package. This was likely opened and mounted that morning, meaning this was no Nazi but someone who wanted to inject that symbol into the protest.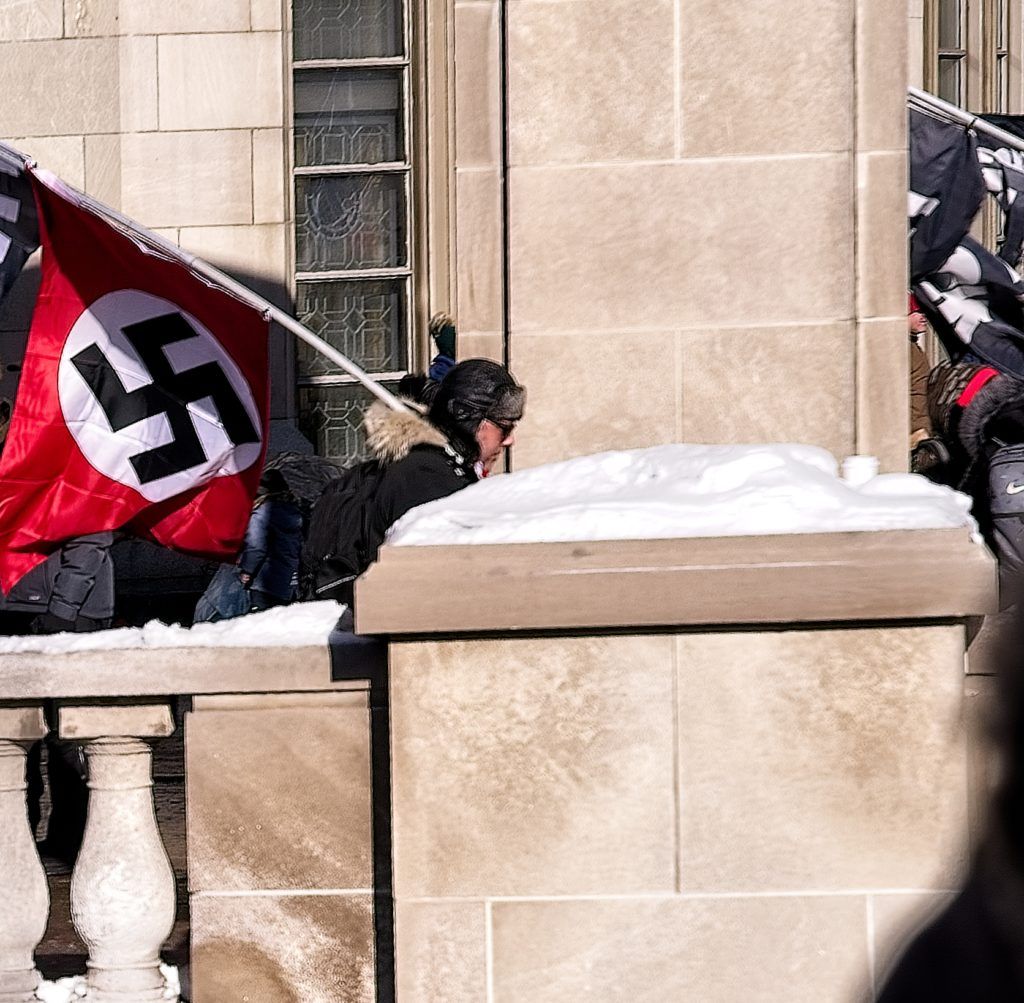 Good hunting!
I would start around Trudeau's office. My guess is that is where the origin is. That or the Liberal Party of Canada's dirty tricks group. And have no doubt they have one.