1. Alex Berenson's newest post reminds me of the meme, "No matter how cynical I become, I still can't keep up"
URGENT: The newest effort to claim Sars-Cov-2 has natural origins is even more cynical than it first seems
I am not making this up.

Last week, The Atlantic hyped a new research preprint as the "Strongest Evidence Yet That an Animal Started the Pandemic."

The actual evidence the paper offers:

That in late 2019 raccoon dogs shit (or bled, or maybe sneezed) at the market in Wuhan where they were sold for slaughter. And that human beings were infected with Sars-Cov-2 at the same market.

That's it.

By the way, these raccoon dogs that the paper's authors want to blame for the epidemic? They have never – as in, not once – been found to be infected with Sars-Cov-2 in the real world.

Not making that part up either.

This new preprint is the scientific equivalent of Alex Murdaugh's decision to take the stand at his double-murder trial last month. Murdaugh was arrogant enough to believe he could outsmart the jury, but as soon as he started dry-crying about "Pawpaw," he might as well have put the cuffs on himself. He should just have kept his mouth shut.
(A raccoon dog. Not a raccoon. Not quite a dog. Also probably not the source of Sars-Cov-2.)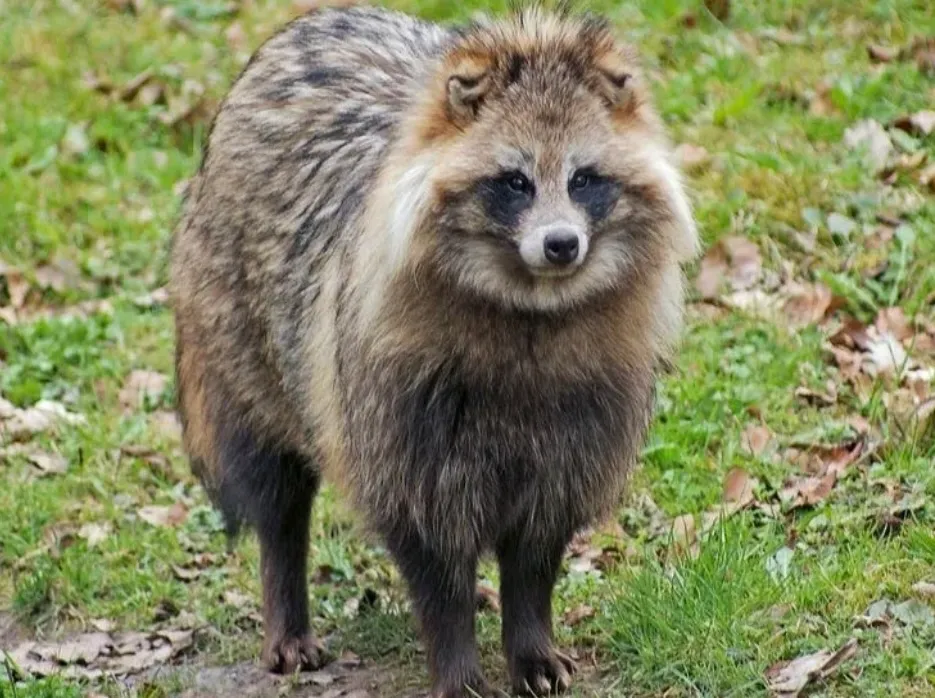 (The article is long. Please click through to Mr. Berenson's Substack)
2. József Kis-Benedek, a 74-year-old military expert and lecturer at the National University of Public Service, collapsed during a live broadcast on ATV.
(Audio is very bad on this copy but it isn't the important bit)
A lot of mystery surrounds this video. YouTube may have banned the original or taken off the sound.
The incident happened in the last third of the broadcast, when he was discussing the Russian-Ukrainian war with Márton Tompos, a Momentum politician, and Tamás Harangozó, a MSZP MP.

Márton Tompos told Telex from the scene after 22:00 that Kis-Benedek was treated by the ambulance and is fine now, fortunately he did not hit himself when he fainted.

ATV later issued the following statement about the incident:

József Kis-Benedek fell ill during tonight's live broadcast of MaiTéma, we immediately interrupted our broadcast, our colleagues immediately called an ambulance, who quickly arrived at the television headquarters and treated him professionally.

Further developments are expected in the morning.
3. THIS, cannot be real, can it? Is he really the DA? Cause everything he says here is borderline crazy except the "drop all charges" part.
UPDATE: This is a deepfake apparently. Really, i would have believe it given how nuts US Soros appointees are.
BREAKING: DA Alvin Bragg's precreated speech from next week dropping all charges on Donald J. Trump has been released pic.twitter.com/R3vdOF8W5K

— Jack Posobiec ?? (@JackPosobiec) March 23, 2023
Wow. This is nuts.
Meanwhile, check out the name of the reporter for CBC and the accused in this article:
4. 'That's All There Is To It': Famed Biologist Confirms 'There Are Two Sexes,' Defends J.K. Rowling
British evolutionary biologist Richard Dawkins confirmed that, according to his decades of study on the subject, there were only two biological sexes — and decried activists who attacked author J.K. Rowling for saying so as "bullies."

Dawkins joined host Piers Morgan on his show "Uncensored," and the conversation turned to concerted efforts by activists within the LGBTQ community to erase sex and gender from language.
Richard Dawkins says JK Rowling and Kathleen Stock have been "bullied" while standing up for themselves over trans issues.

"As a biologist, there are two sexes and that's all there is to it."@RichardDawkins | @piersmorgan | @jk_rowling | @Docstockk pic.twitter.com/jAV1WoGoPj

— Piers Morgan Uncensored (@PiersUncensored) March 20, 2023
And that is where our civilization is at now. We have sent men to the moon. We all have computers in our pockets thousands of times more powerful than the IBM ones used at the end of WW2. Maybe millions of times more powerful. Talking to someone in Australia is literally easier than talking to someone in the next room because you don't have to shout. We have AI software that can pass the Turing test so easily its boring.
But it takes the most prominent evolutionary biologist in the world to explain that there are two sexes and that's that. And for that he risks ostracism for that position by officialdom from most of the Western World.
Thank you all for coming to this site and considering views that are rapidly becoming illegal. Often because they conform to objective and testable reality.
President @JoeBiden and I drove from Rideau Cottage to Parliament to discuss climate change and reducing emissions.

That's why we used 75 vehicles including several ambulances and military style armoured personnel carriers for a five minute trip.

We are in a climate emergency. pic.twitter.com/EECmXofenG

— Justin Trudeau's Ego (@Trudeaus_Ego) March 24, 2023