1. US sends precision nuclear weapons to Europe in huge upgrade to arsenal
Joe Biden is sending adjustable, highly accurate tactical nuclear weapons to Europe as part of an £8.5billion upgrade which will send a clear signal to Vladimir Putin. The Pentagon has insisted the move is unconnected to the Russian President's nuclear threats. But the announcement nevertheless came hours after Putin's latest belligerent speech. […] The "dial-a-yield" B61-12 thermonuclear bombs are so-called because their payloads can be switched between 0.3, 1.5, 10 and 50 kilotons.
(The Hiroshima bomb was 16 kilotons in yield)
2. James Corbett Report: The media are the terrorists
3. Japan steps up its digital ID push, tells public they may lose health insurance if they don't sign up
There is a discernible and forceful push in many countries toward digitization and switching citizens' key sensitive personal and financial data from "analog doldrums" to government-controlled (and easily accessible by multiple agencies) centralized databases.

Somewhat telling of how important this task is for those in power, is the fact they are increasingly either pulling all the stops or threatening to, prodding a reluctant population in the desired direction.

In Japan, those who are unsure about signing up for digital IDs – and reports say, those are many – are being told they risk losing their public health insurance, AP writes.

Japan's Social Security Number-like scheme was launched back in 2016. It's called My Number and consists of 12 digits given to all residents. But My Number has been far from a resounding success as many Japanese avoid using it, afraid their personal data and right to privacy could be compromised.
4. MUST SEE: Greg Kelly Goes There – Questions Narrative of Paul Pelosi Beating by Berkeley Man in His Underwear 
As reported earlier, according to sources close to the investigation, Paul Pelosi's attacker is 42-year-old Berkeley resident David Depape, The San Francisco Standard reported.

San Francisco Police Chief William Scott said Depape was booked on charges of attempted homicide, assault with a deadly weapon, elder abuse, burglary and "several additional felonies."

Paul Pelosi, husband of Nancy Pelosi was violently attacked with a hammer in his San Francisco home early Friday morning.

Both men were hospitalized.
5. Alberta security guard saw 'hundreds' of adverse reactions at COVID clinics
A security guard who worked at an Alberta COVID-19 vaccine clinic said he saw "hundreds" of people have adverse reactions, including dozens who fainted and had to be laid on mats in separate rooms.
"They started putting mats outside all the rooms because so many people were either fainting or feeling faint and had to lay down. It started to disturb me," Bob Burke said.

Burke said he was contracted to work at a vaccine clinic in Alberta in December 2020. Because Burke worked 12-hour days, seven days on and seven days off, he witnessed the side effects as each age group began receiving COVID-19 vaccines.

Burke told the Western Standard that seniors — the first age group to get vaccinated — had few adverse reactions. But when those aged 50 and under began receiving their doses, he started seeing "dozens" of people fainting. "Their legs would give out and they'd just collapse," he said.
So many people were fainting that nurses started placing them onto mats outside the vaccination rooms. "Then they would close the door so nobody would see," he said.
Thank you all for your kind attention to these issues and these views on them
I bet this guy is a math prof. It would explain a lot.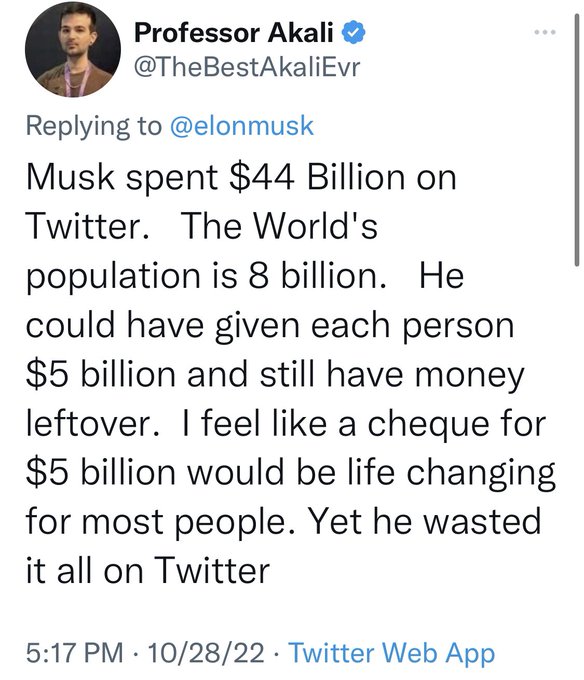 I'd like to say a brief word about Halloween movies.
I know that at this time of year, many of us like to find a few scary movies to watch with some comfort food and friends or lovers at night.
But a few days ago, I watched one that was genuinely scary. 
Try and find the film, "Idiocracy" if you dare, and watch it. When you get to the part about the President of the USA in the future, compare him to Joe Biden, and then you will know fear. The pretend idiot in charge in the imaginary future where Americans have all been horribly dumbed down by pop culture and an average man from the 90s is now the smartest man on Earth, is vastly superior in acuity, wit and vision than the current more-or-less real current president. More importantly perhaps, is the fact that the president in the film, actually made decisions he believed would improve things for Americans and create more wealth and food.