1. Although vaxx victims are now becoming so common one has to shut oneself off to the suffering in order to not be overwhelmed, this is a pretty clear cut one and should be known. Read the threat at Twitter.
I want to clarify somethings about my story. I was a healthy 29 year old, living a fast paced life. I had a high stress, high paying federal career with thousands of lives on hundreds of airplanes in my hands every day.?#VaccineSideEffects #vaccineinjury #vaccineinjured #POTS

— Hayley Lopez (@haylopez25) May 28, 2022
2. Canadian Prime Minister Justin Trudeau Announces New Gun Control Legislation to Stop the Buying, Selling, and Transferring of Handguns Within the Country
Today, Canadian Prime Minister Justin Trudeau has announced new legislation to freeze gun ownership in the country and block any further ownership. [Gov Statement Here] It certainly was a short trip from confiscating and seizing the bank accounts/assets of his political opposition, to removing guns from Canadian citizens.

Trudeau held a press conference to announce the new legislative measures which include "red flag" laws, and blocks on any further handgun sales.  Recap Video WATCH:
National Post version of this totalitarian legislation. One can be absolutely sure that handguns will be not just allowed for state agents, but bought and paid for and Trudeau himself will always have many people with open and concealed firearms to protect his tyrannical self. So remember that when they talk about banning guns of any kind. They don't mean banning guns at all. They mean banning access to them for the very people they are meant to represent and serve. As Trudeau drives the wedge between the people and the ruling elite farther and farther apart, it becomes clear why he wants this ban. Not just to widen the gap between rulers and serfs, but because he knows how people enslaved eventually come to feel about their masters.
Meanwhile, in the USA: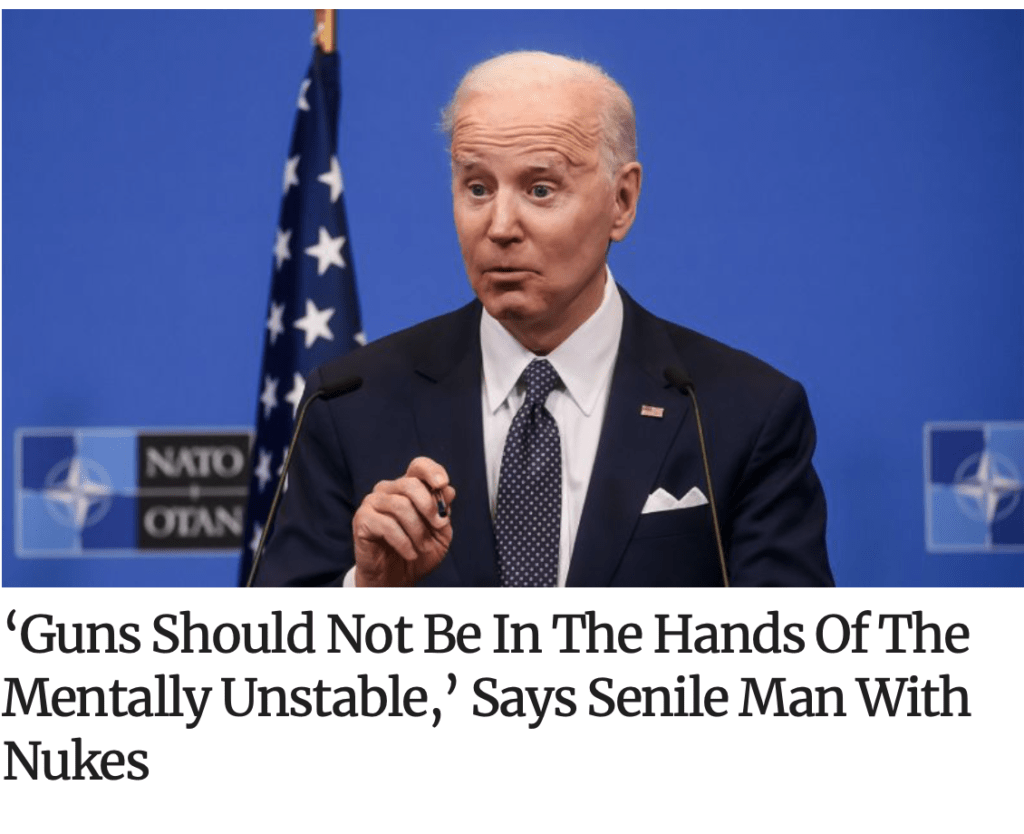 3. Pfizer is out to do serious damage to your children
4. National Media Ignore Mass Shooting Prevented by Armed Citizen
With the mainstream media in thrall with covering recent mass shootings, they have ignored another one that never happened. The event was covered by MetroNews out of Charleston, West Virginia, on Thursday: "There was a shooting last night in Charleston after a man opened fire at a party at an apartment complex."

The shooter, Dennis Butler, was stopped by local police for speeding through the apartment complex. He returned later with a semi-automatic rifle and began shooting indiscriminately at a crowd of people celebrating the graduation of a young person in the complex.

When two police officers arrived, they confronted Butler, who fired a shotgun at them, wounding them and taking them both out of action. A woman carrying concealed confronted Butler, who received fire from her and died at the scene.

Said Police Chief Tyke Hunt: "It looks like the person who fired upon Mr. Butler does not have any reason to prohibit [her] from carrying a firearm lawfully." Chief of detectives Tony Hazelett added: "Instead of running from the threat, she engaged with the threat and saved several lives last night."
5. Please read this essay at Gates of Vienna and give it the thought it deserves. On the Sons of the Confederate Veterans and a more historically accurate view of the US Civil War.
Thank you all for reading this site which offers mostly unhappy news this past while. But if we don't know what is going on, we will be like the teenage characters in horror films. Always making the worst possible decisions because of our total inability to believe what is actually taking place.
And we know what happens to them.
Last word: Our former representatives come rulers really and truly hate us.
Primary school children to be fed edible insects to help make UK greener https://t.co/B924GZXjTw

— GB News (@GBNEWS) May 30, 2022