1. Not a doctor, Bill gates, who makes up for his lack of medical training with a more than equal conflict of interest, explains that people need to get a shot every six months and even more if older until he can develop, one assumes, a more profitable injection.
I thought there was some kind of law about giving medical advice when not a doctor, isn't there? I guess if you're rich enough…. https://t.co/yKJT1OhV6w

— Vlad Tepesblog (@Vladtepesblog) May 16, 2022
2. Afghanistan face veil decree: 'It feels like being a woman is a crime'
(In Islam it isn't a crime to be female. It's a crime to try and have the same basic rights as men.)
"It breaks my heart that people in the street were approaching me, asking me to cover my face," says Soraya. "Even the tailor I visited told me to cover my face before I could speak to them."
Soraya, who owns a small business in Kabul, never believed that she would be made to wear a burqa, like the one the Taliban enforced during their first stint in power in the 1990s. But on 7 May women's faces became the latest restriction, after Afghanistan's ruling Taliban announced that women must wear an all-covering veil in public for the first time in decades. Taliban officials described the face veil decree as "advice" but laid out a specific set of escalating steps for anyone not complying.

And when Soraya took her usual trip to the shops in western Kabul this week, something else had changed. Taliban representatives were inside women's clothing shops to oversee what shop assistants were selling and whether the length of the tailor-made outfits was deemed appropriate.
"I was scared," says Soraya.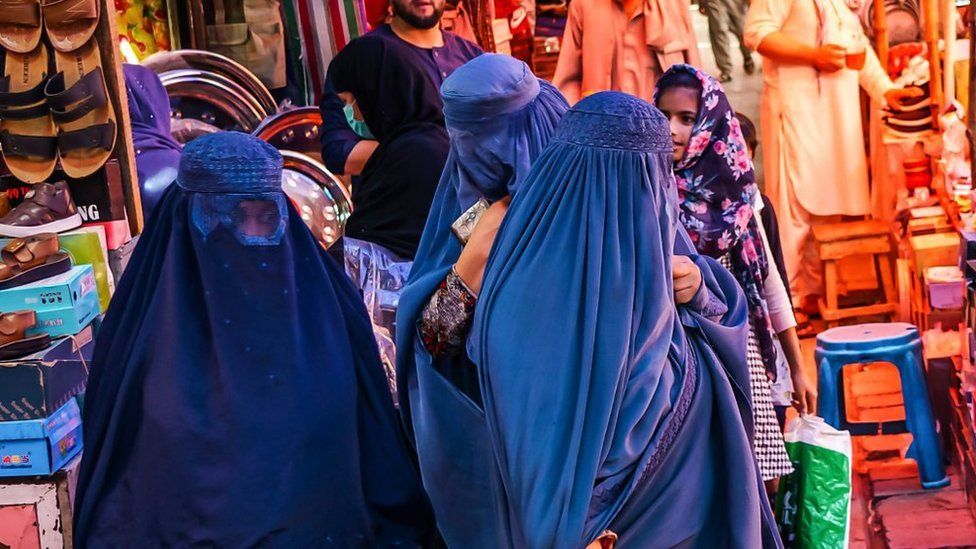 3. This power grab by thew UN Via the WHO is something everyone needs to understand, and act on if anyone cares about individual and national rights at all.
4. WHO Pandemic Treaty: What It Is, Why It Matters and How to Stop It
The World Health Organization is drafting a global pandemic treaty on pandemic preparedness that would grant the agency absolute and unprecedented power over global biosecurity. The last days to comment on the draft are June 16 and June 17.
Story at a glance:
The World Health Organization has started drafting a global pandemic treaty on pandemic preparedness that would grant it absolute power over global biosecurity, such as the power to implement digital identities/vaccine passports, mandatory vaccinations, travel restrictions, standardized medical care and more.
The WHO is not qualified to make global health decisions. As just one example, the WHO didn't publicly admit SARS-CoV-2 was airborne until the end of December 2021, yet scientists knew the virus was airborne within weeks of the pandemic being declared. The WHO also ignored early advice about airborne transmission.
More importantly, a one-size-fits-all approach to pandemic response simply does not work, because pandemic threats are not identical in all parts of the world. Even people in the same region do not have identical risk and may not need or benefit from identical treatment.
The WHO will accept two more days of public comment on the treaty, June 16 and 17, so prepare your statements now. The World Health Assembly will also vote on amendments to the International Health Regulations May 22-28, which may also strip away more individual rights and liberties.
The globalists that brought us the wildly exaggerated COVID pandemic in an effort to cement a biosecurity grid into place are now hard at work on the next phase of this New World Order.
5. MEP Christine Anderson on the WHO communist take over of all national law
Thank you all for your kind attention to these pages, and to these issues. The WHO-UN power grab is of staggering importance. And do not allow anyone to dismiss it. They pulled the same stunt with the UN Migration compact which destroyed national borders in the first world, and made it effectively illegal for media to criticize mass migration into Western nations. Below, a video of one German reporter on the day it was passed who actually had the wit and willingness to state what he just saw:
And by way of explanation: