1. Douglas Murray: "American politics is a kind of strange geruntocracy".
2. Trudeau is appropriately introduced in the European Parliament
????|Yesterday, Canada's Prime Minister @JustinTrudeau visited the #EU Parliament to give a speech. I took the opportunity to give him an appropriate "welcome" there. Short, concise and right hitting the bull's eye! #ID pic.twitter.com/qpcQyGTixQ

— Christine Anderson (@AndersonAfDMdEP) March 24, 2022
Watch another European MP take Prime Minister Trudeau to task for his authoritarianism, mistreatment of Canadians, and his hypocrisy. pic.twitter.com/M9xXmHuP9L

— Keith Wilson, Q.C. (@ikwilson) March 24, 2022
3. Madeline Albright:
The death of 500,000 dead Iraqi children was "a very hard choice, but the price-we think the price is worth it" ~Madeleine Albright pic.twitter.com/gOA3KkZv44

— The Serfs (@theserfstv) March 23, 2022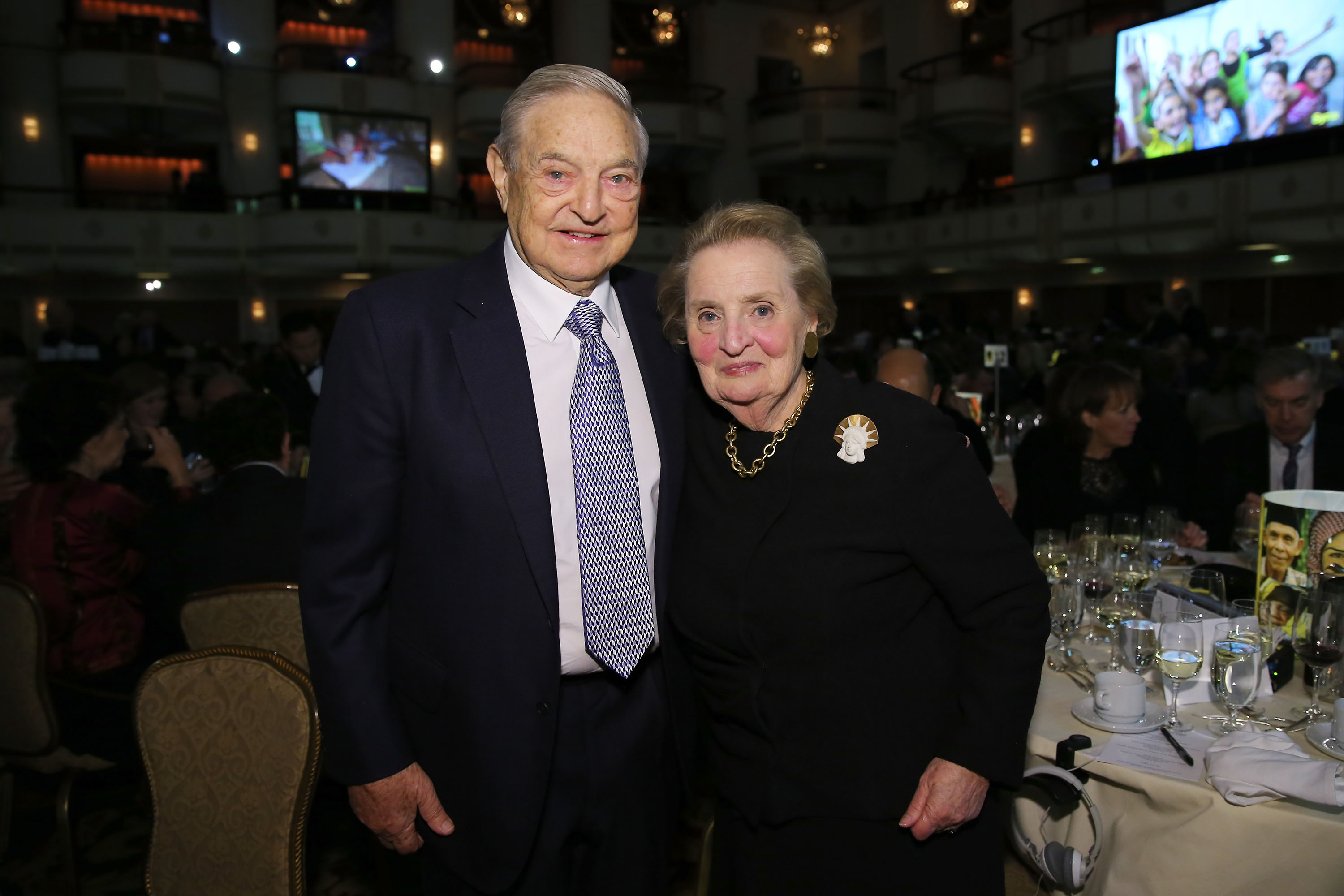 Now do you get why trump called the press THE ENEMY OF THE PPL Julian Assange: Populations don't like wars. They have to be fooled into wars. Every war in the last 50 years was started with media lies. pic.twitter.com/N28Szj4Nzm

— just4fun (@justfor13133944) March 7, 2022
4. Shakespeare should be scrapped from GCSE syllabus for being 'difficult' – English teacher tells GB News
(Another perfect example of a line of effort against Western Civ. They would do the same thing to Dante Alighieri except it actually is so difficult people don't read it as much. I belueve Cervantes is very close to being cancelled. Leftists trash statues of him in Europe)
Shakespeare should be scrapped from school's GCSE syllabus according to English teacher Zahara Chowdhury.

The teacher of ten years blamed the Bard, which is the only compulsory write on the secondary English curriculum, for putting students off literature as they find the language too inaccessible.

Speaking on GB News, she said: "I don't think Shakespeare should be cancelled, nor should his texts be banned, I don't think students should hate Shakespeare either.

"…But the accessibility of Shakespeare's language for a range of students is actually quite difficult and then can form a barrier to students' enjoyment of literature."

Presenter Isabel Webster responded saying the reason the texts are kept on the curriculum is because of they are "historically the most successful items of British literature".
(Mass immigration is a project of negation of the target cultures. Multiculturalism, is a classically leftist term meaning no culture at all. One negates the other. At the end, the state is God. Which is the point.)
5. Canadian union leader, Jerry Dias of UNIFOR busted for taking money from unnamed provider of a Covid rapid test. I wonder if its the one that was recalled?
Thank you all so much for caring about these issues enough to consider a counter-narrative PoV. The fact that CBC did the video above is probably something like why the NYT admitted to the Hunter Biden laptop. There is another reason at work. Brad Johnson addresses that.
A helpful hint for the new Supreme Court nominee
Woman (noun): person who swims more slowly than Lia Thomas

— Clifton Did Not Vote for Any of this Shit. (@cliftonaduncan) March 23, 2022