1. Epoch Times on the ten thousand pages of Pfizer docs
10K Pages of Pfizer Docs Reveal 158K Adverse Events, 42K Case Reports, 1.2K Deaths in First 3 Months
2. Here is the full clip of Lara Logan on Russia and the narrative. Write up at RAIR Foundation
3. twitter @PoliticalShort
Here are the names of the 50 intel officials who signed a letter saying Hunter Biden's laptop was "Russian disinformation."
As @RichardGrenell has pointed out, none of these officials had a single piece of raw intel indicating it was disinformation.
They made it up to help Biden.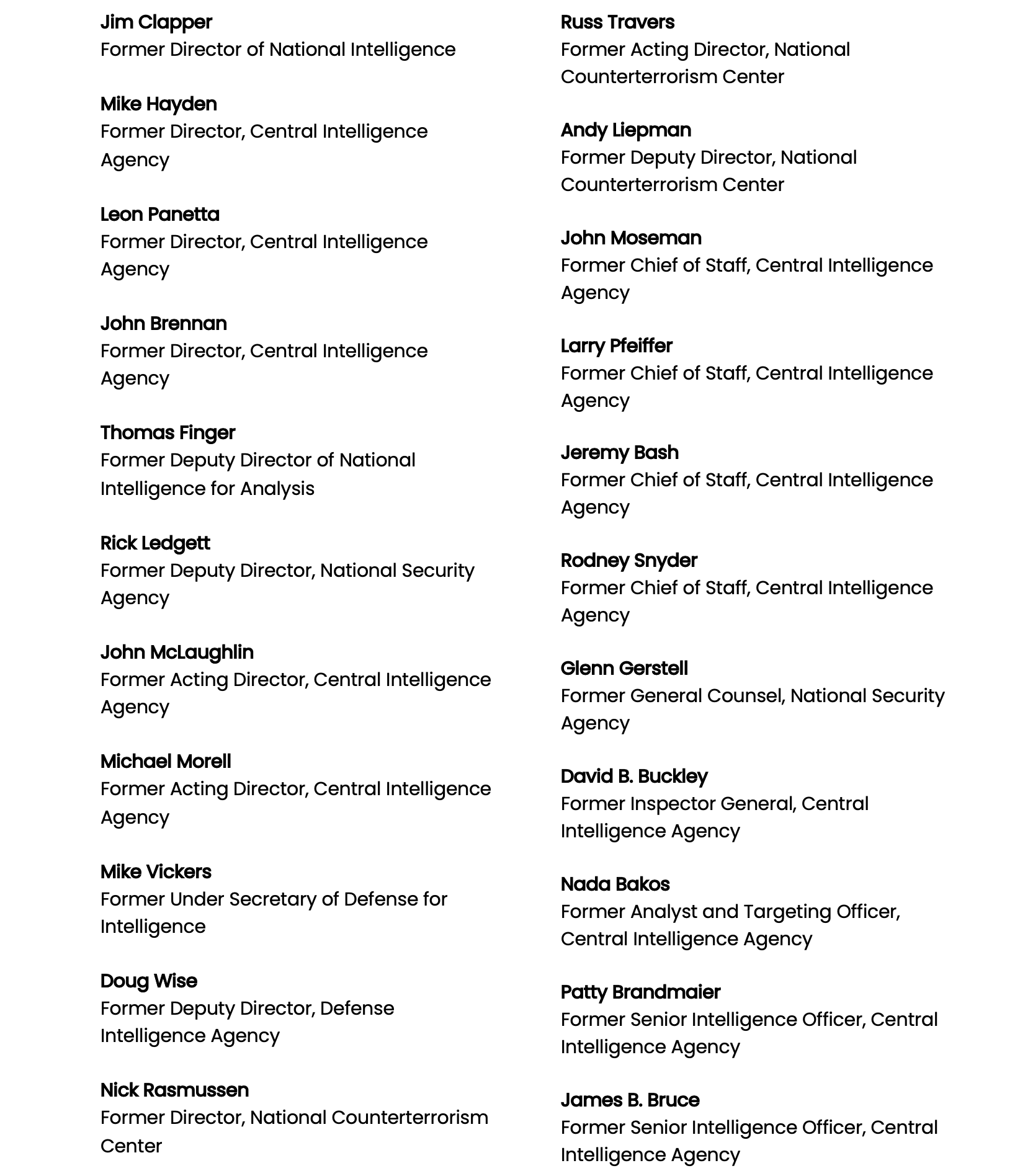 4. Corbett Report on Trudeau's real agenda, based on discovered documents:
(You have to stick with it. He uses a device to make his point, so don't search for the Canada-US document till the end. His point is about Russia and Agenda 2030. So stick with it.)
5. All Cause mortality seems to be up for some strange reason. A lot.
80% increase in all cause mortality ages 25-44.
Why?? pic.twitter.com/OBmJimAD9x

— Dr. Urso (@richardursomd) March 19, 2022
Thank you all for maintaining the vigil.