1. Israel Proves Covid 'Vaccines' are Ineffective and Dangerous – Boosters Must Stop!
Israel, which has seen cases and deaths skyrocket, should be the canary in the coal mine for the rest of the world.

Israel is experiencing an unprecedented wave of new coronavirus cases and fatalities weeks after officials recommended a fourth coronavirus "vaccine" booster. The same country that was hailed by the then-lead Pfizer scientist as a "laboratory" is now ignored by mandate-hungry authoritarians who dominate the legacy media.

One year ago today, an article about Israel's coronavirus response at "Our World in Data," gushed that the country "has conducted the fastest campaign to vaccinate its population against COVID-19 so far." Today, "About 95 percent of adults over 50 are vaccinated," reveals journalist Alex Berenson. "About 85 percent have received a booster," he continues.

[…]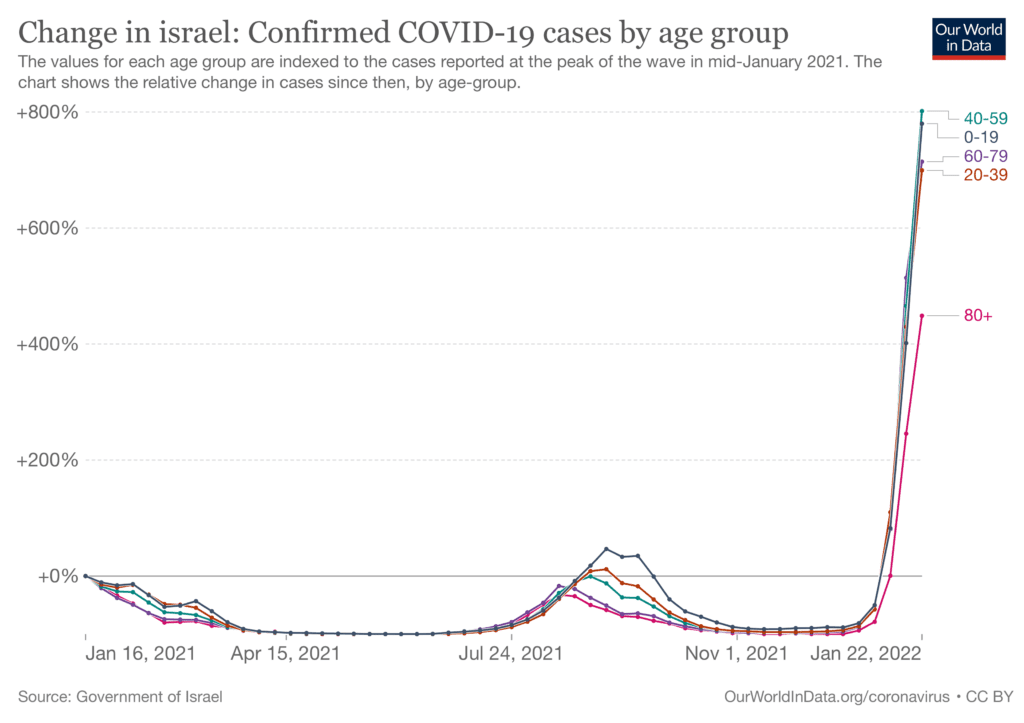 2. '80% of serious COVID cases are fully vaccinated' says Ichilov hospital director
Vaccine has "no significance regarding severe illness," says Prof. Yaakov Jerris.

Are Israeli hospitals really overloaded with unvaccinated COVID patients? According to Prof. Yaakov Jerris, director of Ichilov Hospital's coronavirus ward, the situation is completely opposite.

"Right now, most of our severe cases are vaccinated," Jerris told Channel 13 News. "They had at least three injections. Between seventy and eighty percent of the serious cases are vaccinated. So, the vaccine has no significance regarding severe illness, which is why just twenty to twenty-five percent of our patients are unvaccinated."

Jerris also revealed some of the confusion in reporting cases. Speaking at a cabinet meeting on Sunday, he told ministers, "Defining a serious patient is problematic. For example, a patient with a chronic lung disease always had a low level of oxygen, but now he has a positive coronavirus test result which technically makes him a 'serious coronavirus patient,' but that's not accurate. The patient is only in a difficult condition because he has a serious underlying illness."
And the tale of the tape:
Please go to RAIR for details, statistics and related materials to this stunning interview. Well only stunning if you still think the mRNA shots are safe and effective and are in some way, vaccines.
More on this to come.